International Youth Leader Education in Danish Folk High Schools
The International Youth Leader Education in Folk High Schools is a non-formal education programme which aims at contributing to the educational process of young people from all over the world to be youth leaders in voluntary associations. It is a 4 to 9-month course with focus on voluntary leadership, democracy and intercultural understanding as a tool for social change, community based activities and citizenship.
The International Youth Leader Education alternates between theoretical education and practical, social, sports and cultural activities. Both parts focus on the main objective; developing youth leaders who are capable of using sport, social and youth activities as a tool for community development and social integration.
The programme takes place at "Folk High Schools" in Denmark. These boarding schools are run according to the Scandinavian tradition of non-formal continuing education based on the ideas of N.F.S. Grundtvig. The focus is on discussion, participation, forming contacts, project management, and planning a project or an event ready to be carried out after the return of the student.


"Besides being the experience of my life, I found out that the finest educational theories are not just Utopia" Cillas - Spain
Have a closer look at the IYLE programme in sound and picture and see the 12 minutes promotional video.
PARTICIPANT PROFILE
Candidates must be able to speak English at a reasonable level, as this is the 'working' language. Candidates must be between 18-30 years old and should be involved or interested in voluntary work in their home country and they should be supported by an organisation. Above all, the students must be motivated and have an open mind, as they will experience challenges for both mind and body during the 4 or 9-month course.
METHODOLOGY
Non-formal education practice is the fundament of education within voluntary youth organisations. Non-formal education is the instrument of developing youth leaders in voluntary associations and it is the instrument of reaching and involving thousands of young people in activities organised by youth leaders.

The training modules are based on the principles and practice of non-formal education in youth leader training, as they have been developed and implemented by ISCA and Danish Folk High Schools as well as in other training contexts. The modules:
- are based on the intrinsic motivation of the learner;
- are learner-centred and based on the experiences of participants;
- are based on personal responsibility for learning, supported by a strong group dimension and a collective approach;
- enable participants to apply and transfer their new knowledge and experiences to their youth work practice;
- take into account the needs and motivation of participants;
- are documented to achieve a high multiplying effect.
The teaching methods in non-formal education are based on dialogue, meaning that everybody should contribute to the learning process. Some of the practical lessons can be carried out when the students take over teaching in local schools, clubs or at international youth gatherings.
CONTENTS
The education uses youth, cultural and sports activities for developing the personal skills of the youth leaders. The International Youth Leader Education programme gives youth leaders both an overall education and a diverse leader education in sports and youth activities on an international level.
The programme contains some of the following elements:
- Intercultural learning
- Social inclusion and fight against discrimination
- Education through sport
- Project planning and management
- Environmental awareness raising
- Exchange and voluntary service
- Democracy and civil society
- Physiology and training
- Cultural and social activities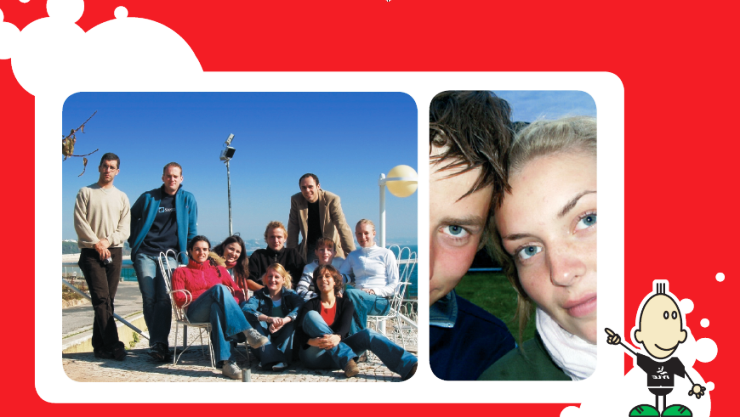 AFTER-COURSE SKILLS
The International Youth Leader Education empowers participants to:
- Take pro-active initiatives in their local community
- Organise and lead youth activities
- Be youth experts in their organisations
- Make international contacts
- Co-operate within the international youth and sports field
- Use sports and cultural activities as tools for social change
- Acquire a feeling and an understanding for group processes
- Transfer social competences
FINANCIAL CONDITIONS
The cost of the IYLE programme is about 3.000€ for a 4-month course.
Candidates accepted for this programme can apply for a scholarship, which includes classes, free lodging and food. These grants are mainly dedicated to applicants with less financial means.
You will have to provide for your travel expenses and pocket money. Travel expenses also include domestic transport in Denmark.
CERTIFICATION
A certificate of attendance will detail the activities in the school and the personal development of student; exams as such are not part of the programme.
CONTACT
ISCA - International Sport and Culture Association
Tietgensgade 65
DK-1704 Copenhagen V
Denmark
mail: info@isca-web.org
tel.: 0045 3329 8026
fax: 0045 3329 8028