16/12/2011
European Voluntary Service

---
European Voluntary Service (EVS) is part of European Commission's education, training, youth and sport programme Erasmus+ (Key Action1). EVS supports transnational voluntary service of young people and aims to encouraging young people into taking part in voluntary activities abroad. EVS aspires to develop solidarity and promote tolerance among young people, primarily to reinforce social cohesion in the European Union. It promotes active citizenship and enhances mutual understanding among young people.
---

ISCA CALLS FOR APPLICANTS TO BECOME A EUROPEAN VOLUNTEER IN ISCA 2016-2017!
Here is an opportunity for you to: broaden your horizons, discover a different culture and gain experience in the field of youth, sport and culture. Apply now and become an EVS volunteer with ISCA in Denmark!
---
International Sport and Culture Association has for several years been active as a hosting organization for EVS volunteers. Throughout the past years, we have hosted more than ten volunteers in our office and we are sure that our organization has benefited from this programme as much as the youngsters we have had here working for ISCA.
---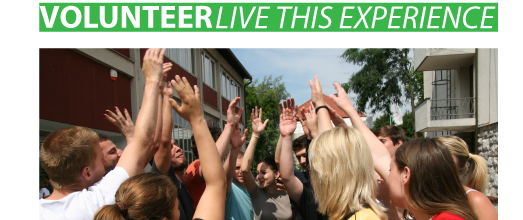 ---