Interested in learning new skills while helping others?
Volunteering introduces you to new people, and sometimes even new cultures, and you gain invaluable experience to enhance or influence your future career. Read about voluntary activity in another country, or one nearer to home within the ISCA network.
ISCA believes that volunteering in youth and sport plays an important role in developing the leaders of tomorrow. Participation in volunteering teaches responsibility, leadership skills, tolerance and democratic values. Volunteering should be recognized as a tool for combating social problems by the positive use of young people's energy; requiring involvement and challenging them to be active citizens within the local and international community.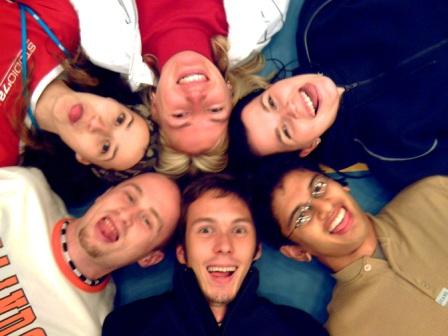 Young volunteers represent a low level
investment but will produce a big effect.
ISCA provides young people a large set of activities they can participate in and supports them in their development process by offering relevant training, voluntary projects, networks and the free space to try and make own experiences.
In a more and more glocal (global and local) working world we want to build bridges, to facilitate contact between young people from all over the world. We provide opportunities to meet and work together and facilitate the flow of information and knowledge in a glocal way.
Thousands of young coaches, activists, volunteers, youth workers, students, teachers, youth leaders and many more participate in activities promoted by ISCA and join in one way or another our effort to promote social change in communities.
In a large sense we try to bring the sport world closer to the rest of the NGO world and vice-versa. We began with the idea that sport has a great potential to promote social change. We believe this potential is often neglected by the Sport world and by the rest of the NGO world. Therefore we undertook first steps to give the Sport world tools inspiring them to look beyond the positive aspects of physical activity and to use sport as a method to enhance social change. Further we try to encourage the NGO world to use physical activity as a tool to engage people in reflective processes that they might not reach by using their traditional way to promote social change.