8/7/2014
NOWWEMOVE
MOVE TRANSFER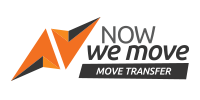 What is MOVE Transfer?
The grassroots sport sector takes pride in sharing good practices and ISCA, as part of our ongoing work, has become aware of many practices that have proven so successful that transferring them to other settings would seem a very valuable investment. But this has not often happened. We have also noticed that successful local initiatives have not been brought to scale at a national level.
Therefore, ISCA has created MOVE Transfer as a process of identifying physical activity initiatives for hard-to-reach populations that have run successfully in one setting and transferring them to a new setting (new organisation, new community). It will also offer certain initiatives the opportunity to expand their scope within their own country ("scaling up" the initiative).
Who can apply?
This call for applications is for any sport organisation and local authority in Europe that is already carrying out a physical activity initiative for hard-to-reach populations and would like to transfer the initiative to another setting within their own country. It is also for organisations/local authorities who wish to scale up their existing initiative at a national level.
What are hard-to-reach populations?
"Hard-to-reach populations are those who are difficult to access due to a specific factor that characterises its members. Such factors may include… language age, gender, geographic location, income, ethnicity, education, health and accommodation." Source: Dunn et al. (2012)*
*Dunn, K. et al. (2012). The challenge of engaging hard-to-reach populations in regular sport and physical activity. Available online at http://easm.net/download/2012/1eb65832a5f4de925e287c5f999281bb.pdf ]
visit move-transfer.com for more information
---