8/7/2014
NOWWEMOVE
MOVE QUALITY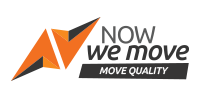 What is MOVE Quality?
ISCA believes that great quality initiatives which inspire more people to be physically active should be rewarded. We also know there are potentially great initiatives out there for hard-to-reach populations that just need a helping hand to make a bigger impact. MOVE Quality aims to identify these initiatives, build the capacity of the organisations delivering them and reward their achievements with a Quality Mark. That's because validation should be more than patting an organisation on the back – it should be the result of a quality building process.
Who can apply?
MOVE Quality is for any sport organisation and local authority in Europe that is carrying out physical activity initiatives for hard-to-reach populations and wishes to develop the quality of their initiatives. The sport organisation and/or local authority must be willing to allow their progress and achievements to be externally evaluated, and commit to taking part in the activities that shape the MOVE Quality development process.
What are hard-to-reach populations?
"Hard-to-reach populations are those who are difficult to access due to a specific factor that characterises its members. Such factors may include… language age, gender, geographic location, income, ethnicity, education, health and accommodation." Source: Dunn et al. (2012)*
*Dunn, K. et al. (2012). The challenge of engaging hard-to-reach populations in regular sport and physical activity. Available online at http://easm.net/download/2012/1eb65832a5f4de925e287c5f999281bb.pdf ]
How can MOVE Quality benefit your organisation?
The process of self-assessment, followed by action planning and regular review to monitor the impact of your initiative is the key strength of MOVE Quality. Therefore, all staff involved in your initiative, whether paid or voluntary, should be involved in the MOVE Quality development process. This will be a valuable aspect of their professional development, as it will help them develop leadership and management skills in a practical context and with a tangible outcome. Collectively the skills they obtain through the process will increase the capacity of your organisation to reach and serve hard-to-reach populations.
visit movequality,com for more information
---