7/3/2014
Active
Network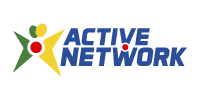 The ACTIVE Network is fostering cooperation and collaboration between sport organisations and municipalities.
Partnerships between local authorities and sport organizations are of such critical value – and yet often very challenging and demanding - that it is beneficial to create a European network for such partnerships to flourish. These partnerships are examples of GOs and NGOs that focus on their respective competencies and deliver services to citizens of critical value.
Read more about the Active Network here
ACTIVE Network is complementary to the observations and recommendations of the 2007 White Paper on Sport, EU Physical Activity Guidelines and the 2011 Communication on Sport. The 2011 Communication on Sport references local authorities and their role of supporting grassroots sport.
The EU Physical Activity Guidelines recommends how local policy and practices at local level can be used to make physical activity part of citizen's daily lives. Furthermore, the Study on the funding of grassroots sports in the EU identifies local authorities (including municipalities) as the second largest source of the estimated total budget of the sport system (€26.0bn). These important references to the significance of local authorities underlines the relevance of the ACTIVE Network.
---