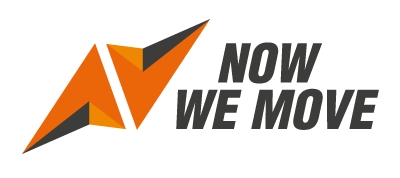 NowWeMOVE campaign
Two thirds of Europe's adult population do not meet the levels of physical activity recommended for their health and wellbeing (WHO Europe, 2008). That is why ISCA launched the NowWeMOVE campaign in 2012, with the aim of bringing the sport for all sector and a variety of other sectors together to tackle the physical inactivity epidemic across Europe.
NowWeMOVE is now Europe's biggest campaign promoting sport and physical activity. Its vision is to get "100 million more Europeans active in sport and physical activity by 2020". The campaign's overall objectives are to raise awareness of the benefits of sport and physical activity among European citizens; promote opportunities to be active in sport and physical activity; and enable sustainable and innovative capacity building for providers of physical activity initiatives through open-source solutions and advocacy.
To find out more, please visit the official website at www.nowwemove.com
MOVE Week
When the NowWeMOVE campaign started in 2012, it established MOVE Week as its flagship event promoting the benefits of physical activity to citizens all around Europe. It called for MOVE Agents to organise events in their communities and register them on the official website to celebrate the collective impact they were having in their own countries and as a combined European movement.
The numbers were impressive: 250 MOVE Agents organised 120 events in 23 countries attracting 140,000 participants. In 2013 they were even better: 600 MOVE Agents, 1259 events, 30 countries and 500,000 participants. In 2014 they went through the roof: 2350 MOVE Agents, 5601 events, 38 countries and 1 million participants! In 2015 they went up again: 2917 MOVE Agents, 7125 events, 38 countries and 1 804 930 participants across Europe and five Latin American countries. In 2016, there were over 2000 MOVE Week events in Europe and 7674 events in 11 Latin American countries.
MOVE Week has proven to be a valuable platform not only to raise awareness about physical activity, but also to advocate for change among policy makers and empower MOVE Agents in achieving better exposure and more support for their initiatives.
Learn more at https://www.nowwemove.com/move-week/
No Elevators Day
No Elevators Day started in 2015 as a European event. It quickly became one of the most popular NowWeMOVE events and in 2018 it went global.
Taking place on the last Wednesday of April, No Elevators Day highlights a simple way for busy people to add physical activity to their day: take the stairs instead.
All organisations and citizens are invited to join the initiative by voluntarily closing some of the elevators and/or escalators on their premises. The main objective of No Elevators Day is to focus the public's attention on the importance of physical activity and demonstrate how easy it is for them to be active despite their busy everyday lives.
"We hope that with public activities like No Elevators Day we will make people reconsider how they can include physical activity in their daily routines. Simple actions such as discouraging them from using the elevator offer them opportunities they can easily find environments where they spend the most time, such as the workplace", European Coordinator of the NowWeMOVE campaign, Laska Nenova says.
Learn more at https://no-elevators-day.nowwemove.com/
Open Streets Day
The concept of Open Streets Day is built into the name of the project: public streets and urban areas of European cities get transformed into venues for recreational physical activity and socialising.
The first edition of the event on 22 September 2019 saw 172 events across the globe in 104 cities, 31 countries, spreading far beyond its home in Europe. New Zealand, United States, Russia, Mexico and many other countries in all corners of the world got on board to promote active lifestyle and sustainable commuting.
Serving as a bridge between EUROPEANMOBILITYWEEK and European Week of Sport, Open Streets Day promotes environmentally-friendly modes of active transport, as well as encourages citizens to celebrate the joy of being active. Open Streets means opening up the public space to movement which also means open minds – and that is why the events are meant to be accessible and enjoyable for everyone.
Learn more at https://open-streets-day.nowwemove.com/
NowWeBike
Bike for Europe was a cross-border cycling tour aimed to promote the bicycle as a sustainable and active means of transportation, physical activity in general as well as international co-operation between European countries with a special focus on the social inclusion through sport. Two teams of cyclists cycled across Europe, starting on 1 September separately from two different countries, the Netherlands and Greece. The tour finished on 22 September in Vienna, Austria, which was hosting the Presidency of the Council of the European Union, and became a part of the official opening of the European Week of Sport 2018.
The tour was led by two teams and joined by citizens from 11 different countries. Several side-events took place not only along the route but also in cities off the route. Examples of these activations can be Bike Yoga, cycling workshops for migrants or touristic sightseeing tours on the bicycle.
Learn more at https://nowwebike.nowwemove.com/
FlashMOVE
FlashMOVE is the name of the NowWeMOVE flash mob. It served as the official opening event of European Week of Sport. Over the years it has moved thousands of people. In 2016 alone there were 243 events in 31 countries and 155 cities with 9000 dancers and more than 18 000 spectators. FlashMOVE does not have to showcase the perfect dance moves, theatrical masterpieces or acrobatic tricks and we don't expect everyone (except for the leader) to do it perfectly – the whole point is to create a fun event – be it indoor or outdoor that creates attention and raises the discussion of physical inactivity crisis.
Learn more at https://flashmove.nowwemove.com/