10/10/2016
What would you do if you had 100 million US Dollars?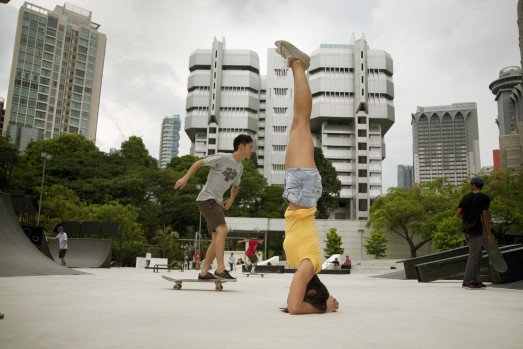 By Jacob Schouenborg, ISCA Secretary General.
Photo: Matt Madd (Urban Yoga).
Even if someone woke you up in the middle of the night to ask it, this is a question that any of you working in the non-profit sector should be able to answer: What would you do if you had 100 million US Dollars? This question reflects the opportunity of scale and it triggers long-term impact thinking. Maybe we need more of that!
Are you ready to solve a problem?
This is what the MacArthur Foundation asked when they posted their call for great solutions worth a 100 million USD grant that could tackle a big slice of one of the world's biggest problems. They called it 100&change.
We are ready! Active Cities is the name of the game
Together with the great organisation 8 80 Cities we have proposed a solution to dismantle the Inactivity Time Bomb; we need Active Cities in which the rapidly growing urban population can be socialising and physically active in their parks, their public places, and by walking and cycling safely. These citizens would be healthier, wealthier and happier as a result!
What we have proposed to the MacArthur Foundation is a solution based on Placemaking processes that are bottom-up, cross-sector and citizens-driven, ultimately leading to vibrant communities and Active Cities.
We know the evidence. Let's act!
The Lancet reported this summer that we have more and more physical activity policies – but implementation is lagging behind. We also know from WHO that physical activity is as a "best buy" in public health. We know what works, but it needs to be put to scale.
We have seen solutions with great take-up, such as:
Active Parks (physical activity infrastructure and offers in public spaces)
Open streets/Car-free Sundays/Ciclovias
Sport/community club development and programs
Free bike schemes/bike-sharing
Walk to school initiatives
Now is the time to use what we have learned. 100 million USD would take us a leap forward!