7/11/2019
"We're not talking about more sport, but more physical activity":
ISCA talks to Mayor of Helsinki about new Physical Activity Programme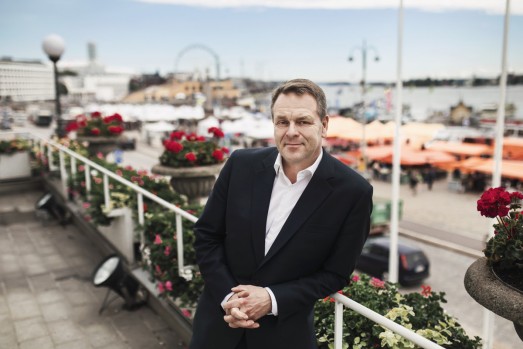 Finland consistently ranks at the top of physical activity surveys in Europe and worldwide. So is a local government awareness campaign needed to get more Finns active? Absolutely, according to the Mayor of Helsinki, Jan Vapaavuori. This year, the City of Helsinki launched a Physical Activity Programme and Helsinki City Strategy to address a decline in recreational physical activity and rise in sedentary behaviour among local residents, including children. ISCA speaks to Jan Vapaavuori about the initiative and his role in spreading its campaign messages.
The Helsinki Physical Activity Programme is a comprehensive initiative that focuses on the many benefits of an active lifestyle. However, in surveys of citizens' physical activity levels Finland usually ranks at the top. So is there a need for such a specific physical activity programme in Helsinki?
Jan Vapaavuori: A growing proportion of residents of Helsinki engages in at least some sports or exercise. At the same time, they spend most of their waking hours sitting or lying down. In a modern city, everyday activities can be done effortlessly with little if any physical activity. Only a fraction of people even in Finland and Helsinki get enough physical activity to support their health.
Not even all children taking part in regular, supervised sports activities get enough physical activity. The City of Helsinki – like almost every city in the western world – needs a more comprehensive understanding, promotion and coordination of physical activity than before. We want to make Helsinki residents aware that everyday physical inactivity is a much bigger problem than skipping a sports class.
The programme involves a lot of stakeholders and elements, including NGOs, companies, the media and researchers. What is the role of the City in this partnership?
Jan Vapaavuori: Cities and municipalities are practical operators dealing with current social problems such as segregation, physical inactivity or inequality. The promotion of physical activity is primarily regarded as a matter for the Sports Department, but in fact all of the City of Helsinki's other divisions play a more important role in creating favourable conditions for physical activity. We can raise awareness, give counselling and information and develop walkable urban areas and also act as an active platform for different kind of networks in this matter.
As a municipality you are also a big employer. How are you planning to promote physical activity among staff at the workplaces of the municipalities?
Jan Vapaavuori: We have almost 40,000 employees. Projects aimed at promoting physical activity at workplaces have often engaged people who are already active. Our focus is on awareness building and changing attitudes: even low levels of physical activity are beneficial. An exercise app for one-minute activity breaks has been installed on all employees' computers. Occupational healthcare and sports services have developed a new method to activate physically inactive employees and we offer the city bike service to our employees free of charge.
The Helsinki Physical Activity Programme is a cross-sector initiative involving various departments in the municipalities. Such a cross-sector perspective is often practically difficult. How can you assure that all sectors contribute to the goals?
Jan Vapaavuori: The Physical Activity Programme has been prepared jointly by all of the City of Helsinki's divisions. The City Board decided its main goals and indicators and our Executive Group monitors and evaluates the progress of it. The promotion of physical activity is integrated into the City's basic operations, budget planning and divisional targets. We have also named this programme among the few strategic focus projects, which means precise monitoring and a continuous evolution.
What is your role as Mayor in this initiative?
Jan Vapaavuori: As a chair of National Sports Council in the year 2011-2012 I realised the significance of physical inactivity is a fast growing health concern. I was strongly empowered about the issue and it was one of my main goals to set this initiative in our strategy when I became mayor. It is important that City Strategy is innovative in this topic: We're not talking about more sports, but more physical activity.
As a mayor it is vital to highlight the main message of the programme, encourage employees and city divisions to think about actions out of the box, show examples of active lifestyles and to show interest in the progress and results of the programme. I have repeatedly brought the programme to our board of directors and especially encouraged cross-sector thinking.
Find out more about the City of Helsinki's new Physical Activity Programme
Photo: Jetro Stavén