18/5/2021
Sport Diplomacy has never been more relevant:
Comment by Dr. Simon J. Rofe, University of London, TES-D project partner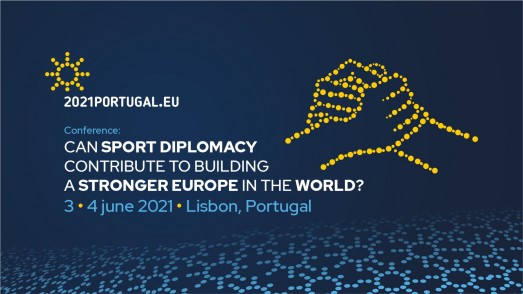 In 2021, sport diplomacy has never been more relevant, considering the public health implications of COVID-19, the rearranged Tokyo Summer Olympic and Paralympic Games and the European Men's Football Championships, or the contributions of both sport and diplomacy to achieving the United Nations' Sustainable Developmet Goals.
In light of this context and enhancing previous efforts to use sport as a tool of diplomacy at the EU-level, on 18 May the Council of the European Union will debate 'Sport diplomacy: Promoting Europe's Interests and Values in the World Policy' and demonstrate the value of Europe's engagement with Sport Diplomacy. The outcome will be eagerly awaited ahead of the Portuguese Presidency of the Council of the European Union Conference "Can sport diplomacy contribute to building a stronger Europe in the world?"— 3-4 June 2021.
As a reminder, our project, 'Towards a European Union Sport Diplomacy' (TES-D) provides a policy driven scientific contribution, involving a diverse consortium of academics and practitioners from six countries of the European Union (EU), and the United Kingdom, running until the end of 2022.
As the nexus between sport and diplomacy has gained strategic significance with the EU, TES-D aims to develop a set of policy recommendations for the establishment of a common sport diplomacy at the EU-level by adopting a multi-disciplinary approach and building upon existing foundations. It intends to create a network of relevant stakeholders while developing pilot actions in order to assess the feasibility and sustainability of an EU sport diplomacy policy, in addition to conducting empirical research on the very concept of sport diplomacy and existing sport diplomacies within all 27 members of the EU.
TES-D has the ambition to implement concrete policies and enable long-term dialogues among key stakeholders – such as policy makers, diplomats, academics, sports organisations, athletes – interested in the strategic challenges created by sport and diplomacy within the European Union. "Towards a EU Sport Diplomacy" is co-funded by the European Commission under the Erasmus+ Collaborative Partnerships in the Sport programme.
For further details visit https://www.tes-diplomacy.org/ or contact the project team leader Carole Gomez: [email protected]
ISCA is a partner of the TES-D project and will also present its Grassroots Sport Diplomacy concept at the conference on 4 June – read more here.