2/12/2010
Sport Citizens Forum in Slovenia
Final event of Sport and Cultures in Dialogue project was held in Slovenia from 18th to 21st of November 2010.
Sport Citizens Forum in Slovenia welcomed the establishment of a constructive dialogue with stakeholders at the European and national level and call on the European Commission to further strengthen its on-going dialogue and cooperation with the sport for all sector specifically and civil society actors in general.
"Only together we can foster a powerful civil society and promote dialogue between sport, culture, nature, environment and economy for development of individuals in Europe, including candidate and potential candidate countries to the EU", confirmed participants/citizens from 33 Sport for All associations, from governmental and non-governmental institutions and - stakeholders from 10 countries.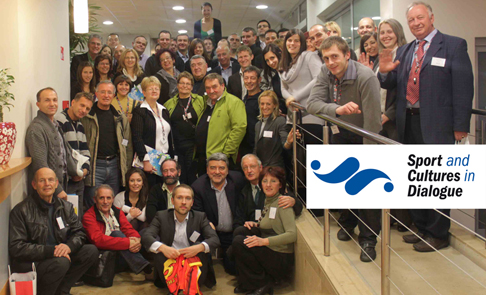 ISCA President Mogens Kirkeby addressed more than 80 participants with: "In the future it will be crucial to identify preferences, expectations and demands from the citizens and the society and react to this with the full capacity of the organization. The future successes will be the organizations which transforming what your "hear" into action, programs, services for citizens and society."
Sport Citizens Forum participants adopted Sport Citizens' Forum Declaration on grass-root sport and citizenship, which can be found below.