22/1/2019
Record 12.5 million people participated in MOVE Week Latin America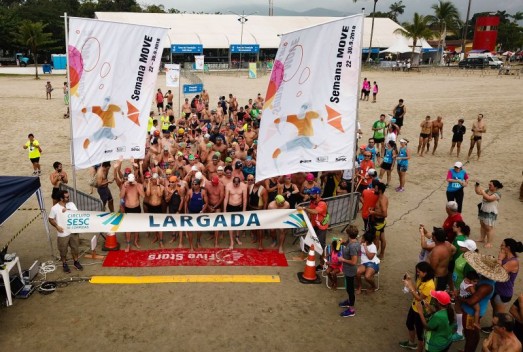 When Maria Luiza Souza Dias, Sesc Manager of Physical Sportive Development and ISCA Vice President, presented the final tally of MOVE Week Latin America (Semana Move and Semana Muévela) countries, events and participants at the end of 2018, we couldn't believe our eyes…
With two new countries on board (Guatemala and Panama), plus 59,859 events and 12.5 million participants, the 2018 edition, held from 22-30 September, was not just the biggest yet – it smashed last year's results with four times the number of participants and over three times more events!
"Many activities were carried out during an intense week and many people were made aware of the regular practice of sport and physical activity," she said.
"Thanks to the work of several teams, including the dedicated team at Sesc São Paulo and other states of Brazil, and the various physical activity promoters who believe in the cause, we have taken this movement to different corners of Latin America."
Some of the high profile "Movers" (MOVE Agents) in 2018 included the Brazilian Paralympic Committee, the Gustavo Kuerten Institute and the Colombian Government Department of Sport, Recreation and Physical Activity.
By connecting its National Community Sports Games with Semana Muévela, the Sports Ministry of Venezuela amassed over 9 million participants, as reported by 7154 event coordinators across the country.
Events ranged from team sports and fun runs to a night bike ride, an "aquathlon" and a symposium on football studies. NowWeMOVE campaign manager Laska Nenova also presented "Keeping grassroots sport at the top of political agendas" at the International Week of Sports for Social Change conference at Sesc 24 de Maio in Brazil.
Did you know?
ISCA created MOVE Week in 2012 as the flagship event of the NowWeMOVE campaign. Sesc launched Semana Move as part of the MOVE Brazil campaign in 2013, and rolled out Semana Muévela to other Latin America countries in 2015.