17/1/2012
Policy Agenda on Volunteering in Europe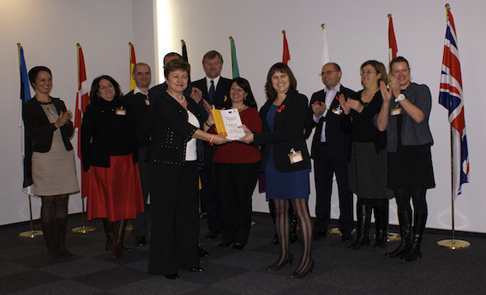 The Policy Agenda for Volunteering in Europe has been published on the 1st of December 2011 during the final conference by the European Year of Volunteering 2011 Alliance. It was officially handed to Ms Kristalina Georgieva, European Commissioner for International Cooperation, Humanitarian Aid and Crisis Response.
P.A.V.E is result of the work of more than 100 representatives of 39 non-governmental organisations gathered in the EYV 2011 Alliance. It includes recommendations to EU, member countries, social partners and non-governmental organisations for a more efficient and effective policy framework in Europe to support and promote volunteers, volunteering, volunteer-involving organisations and their partners. It also summarises the work of the six Alliance working groups, provides a context to the document and a helpful summary of the history of key volunteering legislation in the EU.
You can find the P.A.V.E. report by clicking here.