7/2/2012
Physical Activity and Health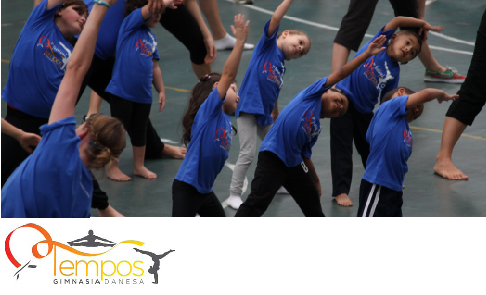 A Costa Rican
Example
"To improve people's quality of life through movement", says Jorge Sánchez, the founder of Tempos, when asked about the mission of his sports association. Located in Costa Rica – Central America - the Tempos – Gimnasia Danesa is a good example of the promotion of grassroots sports in a local level, based on volunteer work and international partnerships.

Founded three years ago by him and Maja Gjaldbæk Thormar, actual secretary, Tempos is committed to contribute to a better society by promoting active life styles and traditional values by providing:
- Normal gymnastics lessons for all ages – regular groups;
- Gymnastics performances/presentations in sports and cultural events;
- Practical Workshops in schools, universities and public events;
- Organization of Danish Gymnastics Teams visits to Costa Rica making performances and workshops.
The sports association runs gymnastics activities for kids from 2 years old up to ladies over 60 years old on different classes during the week. The facility itself is not known for its size (max. 12 gymnasts), but for its good infrastructure and instructors. Due to a successful partnership, the gymnastics equipment were donated by the Danish Gymnastics Association (DGI) and the volunteers in charge of the classes are former students from the Ollerup's International Academy of Physical Education in Denmark (Gymnastikhøjskolen i Ollerup), which certainly keeps alive and fresh the activities of Tempos.
"We are doing specialized workshops and performances at local schools for students and teachers, promoting the conception of the Danish Gymnastics".
Looking ahead, the sports association has two important steps to take: (1) the expansion of their facilities and (2) the aquirement of a trailer to transport the gymnastic equipment during performances and workshops.
As a small non-lucrative organization Tempos is looking for cooperation to continue developing their and initiatives in Costa Rica.
---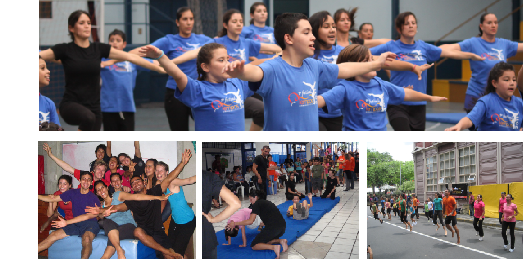 ---
Read more about Tempos here>>> , and discover how can you join their team, become their partner and/or learn from their experiences.
---