11/9/2019
Open letter from ISCA to Commissioner-designate Mariya Gabriel – 3 free ideas!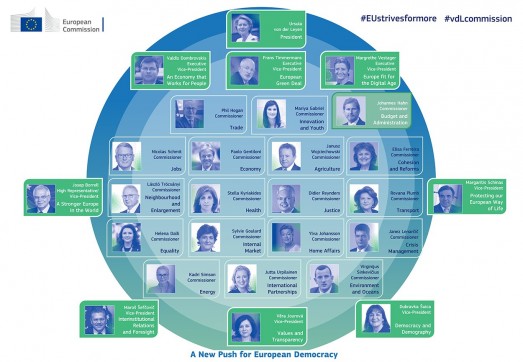 Dear Commissioner-designate!
Congratulations on your nomination as Commissioner-designate for Innovation and Youth! Based on ISCA's mandate in grassroots sport, we would respectfully like to offer you three free ideas for your future policies in the field of sport:
Make it global! In a world of growing nationalism and protectionism, your initiatives in the field of sport can be a lighthouse of globalism, multilateralism, openness and sharing. Make initiatives, programmes and policies count for more than just the EU27. And trust us, there is a positive political dividend from using sport initiatives instrumentally in foreign relations – see for yourself at ISCA's Grassroots Sport Diplomacy homepage.
Make it big! We were glad to hear that the Commission supports the Parliament's proposal to triple the Erasmus+ budget. And we believe the programme has an important impact on the sector. Our proposal is that you spend some of that money wisely and initiate a few large flagship programmes, that last 5+ years and can have a bigger impact than many small projects. To get started, you could ask ISCA and other civil society organisations to organise a big hub for European and international mobilities in grassroots sport. Or a systematic approach to sharing of best practices in grassroots sport, like ISCA's MOVE Transfer.
Make it transversal! Sport is admittedly a small policy area compared to others. We don't advocate for it to grow immensely. Rather would we see that the European Commission leads the way to show how sport and physical activity can be incorporated and valuable in other sectors' work. The Tartu Call for a Healthy Lifestyle was a good start (including the sectors of health and rural development) – we suggest to also focus on the value for Citizenship, Regional Development, Environment, Employment, Transportation and Economic development!
We wish you all the best in your new role and look forward to giving more examples and ideas from the grassroots sport sector!
Jacob Schouenborg
ISCA Secretary General
Read more about the European Commissioners-designate and their mission letters from President-elect Ursula von der Leyen here.
Pictured above: The new structure of the European Commission 2019-2024 (European Commission)