7/9/2015
NowWeMOVE meets Commissioner for Education, Culture, Youth and Sport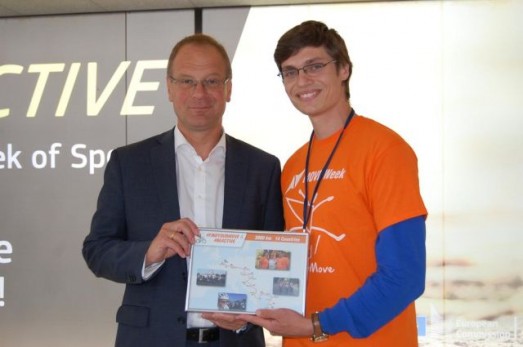 Today is the opening day for the first European Week of Sport (7-30 September), and ISCA and the NowWeMOVE campaign were present to mark the occasion at Square - Brussels Meeting Centre.
With only two days to go before the NowWeBike cycling tour reaches the Square in Brussels, it seemed fitting for NowWeBike coordinator and ISCA Youth Officer Nenad Borkovic to present the European Commissioner for Education, Culture, Youth and Sport Tibor Navracsics with a map of the NowWeBike route (pictured).
The occasion also coincides with the start of or the final sprint towards MOVE Week in over 30 European countries. MOVE Week is the flagship event of the NowWeMOVE campaign and is supported by the European Week of Sport #BeActive.
For information on MOVE Week in your country, please visit http://www.moveweek.eu/
For contacts and further inquiries: [email protected] or
Laska Nenova, NowWeMOVE Campaign Manager - Europe: [email protected]