23/9/2020
Move your feet and feel united during the European Week of Sport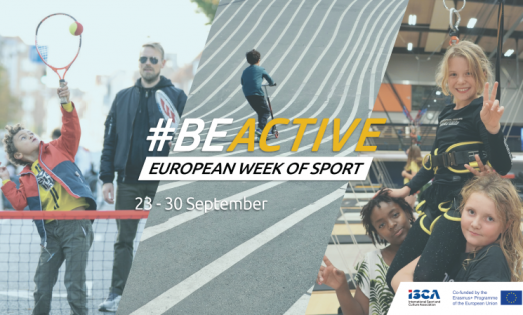 "Everybody, move your feet and feel united" were lyrics sung by Danish artist Junior Senior in their early 2000s hit. 20 years later, it could be the perfect soundtrack for the 2020 edition of the European Week of Sport - which starts today - with social distancing preventing large gatherings and events and a growing online community sharing their moves in a virtual space.
The Week is taking place from 23 to 30 September for the sixth time and remains a true celebration of movement. Plenty of activities and initiatives will take place all around Europe, offering an opportunity for everyone to #BeActive whether in a group or on their own.
Denmark is no exception and here we have prepared an overview of just a few examples of the events taking place this year as part of the European Week of Sport Denmark. You can choose an activity of your liking or even register your own. So we encourage you to move your feet and other parts of your body and feel united with millions of other Europeans.
ISCA is the official coordinator of the European Week of Sport in Denmark.
By Irina Coreachina, European Week of Sport Denmark Coordinator