28/5/2018
MOVE Week is upon us!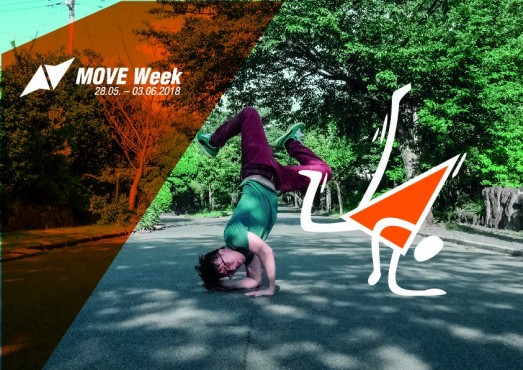 This week people from all around the world are getting moving in a variety of ways during the seventh edition of MOVE Week. MOVE Agents from 23 countries around the world have helped to organise an amazing 1061 registered events! You can find out which events are closest to you and then join in throughout the week by checking our events page.
MOVE Agents in Slovenia, Iceland, Italy and Bulgaria have managed to organise over 100 events in each individual country, with Slovenia having 236 events scheduled, from learn to swim programmes for all ages to a kickboxing for beginners course!
But just because some countries do not have the sheer volume of events that those four have does not mean that you cannot find something exciting, interesting and active to do near where you live. In Istanbul there are yoga programmes for the elderly running, in Thessaloniki there is a Tai Chi class for children, in Bratislava there is an in-line skate route snaking through the town, and there is a youth football tournament for children aged 6-8… in which Athletico Madrid are collaborating.
As can be seen, the variety of events being ran means that there truly is something for everyone, regardless of their fitness levels, age, gender, competitiveness or sporting interests. Want to get more active and in turn live a healthier, happier life? Well there is no time better than MOVE Week to start.
And if there are not any MOVE Week events organised within a reasonable distance from where you live, then why not make your own event? It can be anything, so long as it gets people moving! All you need is a small amount of free time, a few friends, and a good imagination. Let your local community, us, and the wider world know about the activities you are doing over the course of this week by getting in touch via Facebook or Twitter! Send us stories, pictures and videos of the activities you are getting involved in and help spread the message to everyone that getting moving is not only easy, but fun as well!
Find out more about MOVE Week