18/2/2014
MOVE Week 2013 reached millions through targeted media efforts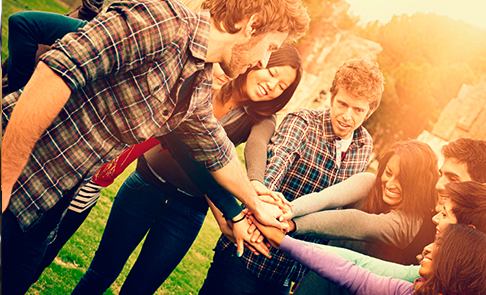 The multimedia coverage figures from MOVE Week 2013 are now compiled and they are very impressive. Using multiple media channels and increasing the frequency of communication around MOVE Week resulted in millions of Europeans being reached in the period from August until October.
The purpose of using diverse media channels was primarily to raise awareness and promote MOVE Week to a mass audience across Europe and at a local level. It was also a good way to reach different target groups. For example, the campaign's television spots shown during commercial breaks on Eurosport before MOVE Week were focused on recruiting MOVE Agents (local organisers of MOVE Week events).
Facebook
Our Facebook page and targeted efforts reached more than a million Europeans each week leading up to MOVE Week!
The numbers:
- 30,675 likes on Facebook
- 84,640,715 impressions (The number of times content from the NowWeMove Facebook page has been seen in a user's newsfeed)
- 9,831,635 people reached (The unique amount of people who have seen content from the NowWeMove Facebook page in their newsfeeds)
Eurosport
Multi-platform activation with media partner Eurosport created a consistent message and helped maximise brand awareness and recognition across Europe.
TV spot
The television spot was broadcast during three key periods with an increasing visibility around MOVE Week.
The numbers:
- Total of 400 spots broadcast over 66 days
- 129,565,000 impacts were generated by the MOVE Week spot
- 37,455,000 different viewers saw the MOVE Week spot
Online and mobile
Innovative digital activation, including online, mobile and social networks. The powerful combination of online and mobile advertising prompted high engagement from users.
Strong online visibility with more than 7,000,000 impressions delivered.
The numbers:
- Over 3.1M impressions online websites
- 4M impressions on mobile
Webmedia
37 million Europeans were reached via national PR efforts supported by the NowWeMove campaign.
A peak in articles posted online was seen in October around the MOVE Week; 77 % of all articles were published in this period.
The numbers:
- In total 523 articles were published on websites across 23 European countries.
- A total of 37M Europeans reached
Endomondo
NowWeMove and fitness tracking app Endomondo provided a hugely popular online hub for MOVE Week participants. The MOVE Week Country Challenge was offered to new and existing Endomondo users as a friendly competition to inspire more physical activity.
The numbers:
- 35,000 joined the challenge
- 37 European countries
- 96,000 workouts logged
- 908,789 KM tracked
- 22 trips around the world
NowWeMove website
The destination for MOVE Agents, partners and stakeholders to register MOVE Week events, download tools and resources and seek inspiration.
The numbers:
- 120,000 visits on the website and 96,856 unique visitors
- Most visitors went directly to the website; most others came by using Google, Facebook or were sent by the link from Eurosport
Flash mob on YouTube
On Sunday 29 September, simultaneously in 34 different cities in Europe, the special MOVE Week flash mob choreography was performed as a promotion for MOVE Week and transformed into a flash mob video.
The numbers:
- 34 different cities in Europe
- Reach of 9679 views on YouTube
For more details, please contact Karlijn Kooke at [email protected]