1/11/2018
MOVEment Spaces webinar now available on-demand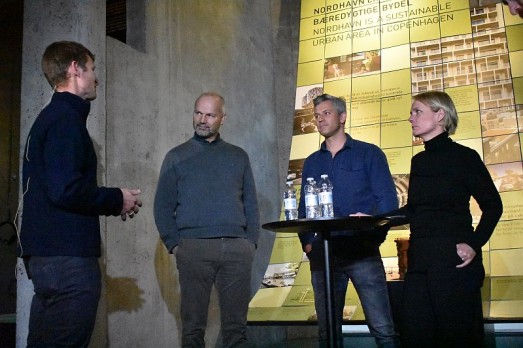 The very first ISCA webinar on MOVEment Spaces was streamed on Monday live from Nordhavn in Copenhagen, a new development where architects, city planners and grassroots sport associations including ISCA member DGI have collaborated on opening up existing spaces for physical activity and delivering activities, such as Copenhagen Runners High, so the public can use them.
The live seminar featured Jakob Juhl Pedersen (Director of DGI Copenhagen), Rikke Faaborg Jarmer (Development Director of By&Havn at the City of Copenhagen) and Jakob Færch (Development Consultant at the Danish Foundation for Culture and Sports Facilities/LOA Fonden).
Their discussion, led by ISCA Secretary General Jacob Schouenborg, focuses on the collaboration between grassroots sport associations, city planners and architects.
It also highlighted a particular initiative in Nordhavn that has created an open recreational facility on the top of a building close to the harbour, called Konditaget Lüders.
Jakob Færch mentioned that the initiative was "the first recreational facility in this area and it's a combination of a problem originating when we have less space in the big cities, where we are developing fast, what can we do to create new examples and new ways to incorporate the architecture with the physical recreation facilities."
Watch the full webinar to learn more perspectives from three frontrunners in this increasingly important space.