15/9/2017
MOVE Congress participants:
It's time to download your conference app!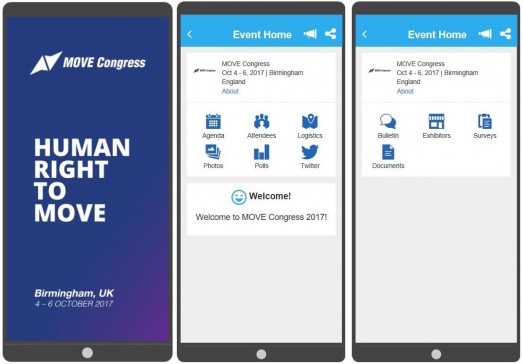 Will you be joining us at the MOVE Congress - one of the world's most dynamic conferences dedicated to sport and physical activity? If so, our MOVE Congress app is now ready for you to download.
This year, we are celebrating the endless possibilities to MOVE and would like you to experience the conference in a whole new way. We going are paperless and mobile with the MOVE Congress app that you can download for free.
This is necessary, because there will be no extra binders at the venue (that you'll most likely forget to one of the meeting rooms anyway). If there's one thing that you'll most likely carry with you, then it's your phone, tablet, computer - a smart device.
With the app, you'll be able to:
View the event programme and plan your schedule.
Plan ahead whom to meet at the event by browsing attendee profiles in advance.
Send in-app messages and exchange contact info with other delegates.
Find attendees with common affiliations, education, shared networks and social profiles.
Receive update notifications from the organisers.
Access GPS guidance, maps, parking directions and other important information.
After downloading the app, sign up on Whova with the email address that you used to RSVP for our event, or sign up using a social media account. If you are asked to enter an invitation code to join the event, please ask us for it at [email protected] To protect your privacy, only Congress participants wil be able to receive the code.
Secondly - feel free to let your friends and peers know that you are attending the MOVE Congress. Join our Facebook event here: https://www.facebook.com/events/301901093574569/
We look forward to seeing you soon at MOVE Congress!