9/10/2020
ISCA supports #MoveForMentalHealth social media challenge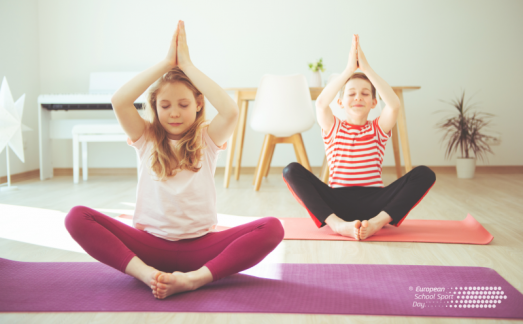 The World Health Organization (WHO) launched a new campaign this week to raise awareness about the gap in funding to support mental health initiatives and a call to action to increase these investments. The campaign #MoveForMentalHealth celebrates World Mental Health Day (10 October) complements ISCA's mission for all citizens to enjoy their human right to MOVE for their overall health and wellbeing.
Through the campaign and video challenge, the WHO is drawing attention to the disparity between the striking statistics that suicide is costing 800,000 lives per year globally and 75% of people with poor mental health in low-to-middle income countries do not have access to support.
It also invites the public to join its Big Event for Mental Health, a free and open advocacy event broadcast on 10 October from 16:00 to 19:00 CEST on WHO's YouTube, Facebook, Twitter, TikTok and LinkedIn channels and website.
The Covid-19 pandemic and subsequent lockdowns have raised questions from governmental and non-governmental organisations about nurturing people's mental health and the value of physical activity in helping manage the anxiety and stress triggered by increased isolation and fear.
ISCA has promoted the message to keeping moving during these times and has actively supported our members and partners in their initiatives to put physical activity and mental health on the agenda this year, including:
Supporting the development and delivery of the European School Sport Day's (ESSD) social media campaign (pictured above) and toolkit to raise awareness among teaching and non-teaching staff about children's mental health and physical activity at school.
Leading a webinar with the Hungarian School Sport Federation and Youth Sport Trust to prepare ESSD National Coordinators to communicate with schools about the importance of nurturing children's mental health.
Supporting the development of Recommendations for EU Guidelines for the use of Sport/PE on Mental Health as part of the EU-supported Inter-Active Living for Mental Health (InALMH) project led by the European Network of Active Living for Mental Health.
ISCA looks forward to delving more into this topic in the coming years as part of the MOVE Congress in 2021 and in support of our members' and partners' efforts.
Watch this space!
Read more about the WHO's #MoveForMentalHealth campaign