27/2/2018
ISCA President joins Council of Europe expert group on consultative visit to Georgia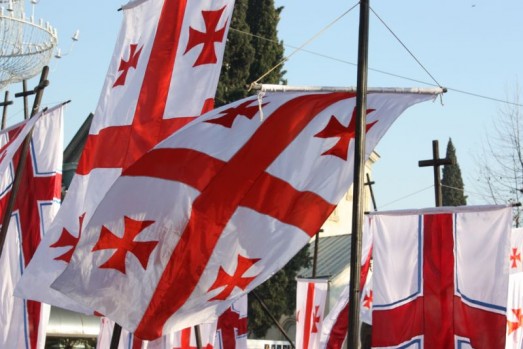 Photo: Silber Mel/Flickr.
ISCA President Mogens Kirkeby will travel to Georgia this week as part of a sport policy expert group that will assess the country's compliance with the European Sport Charter in a consultative follow-up to an initial visit in 2014.
Kirkeby has been invited by the Council of Europe's Enlarged Partial Agreement on Sport (EPAS) as a representative of the EPAS Consultative Committee. He will join EPAS Executive Secretary Stanislas Frossard and two delegates from the EPAS Governing Board to meet the Sport Department of the Georgian Ministry of Culture and other stakeholders in the Georgian sport for all programme.
The expert group will follow-up on the action taken after EPAS made recommendations in 2014, including promoting grassroots sport clubs, minimum standards on good governance, democracy, transparency and accountability, investing in local facilities, strengthening links between schools and sports clubs, and providing more training for PE teachers.
The Ministry of Culture and Sport of Georgia reports that since 2014, several actions have been taken including working with municipalities to set up 80 external facilities for grassroots sport, training over 3000 PE teachers and coaches in various sports, and organising mass participation events on the International Day of Sport.
Georgia is one of the 38 member countries of the Council of Europe. The Council conducts regular consultative and monitoring visits of countries that show an interest in developing their sports policies and practices to meet international standards.
Read more about the visit here