27/6/2013
ISCA presents at the Official Conference for the
European Week Against Cancer 2013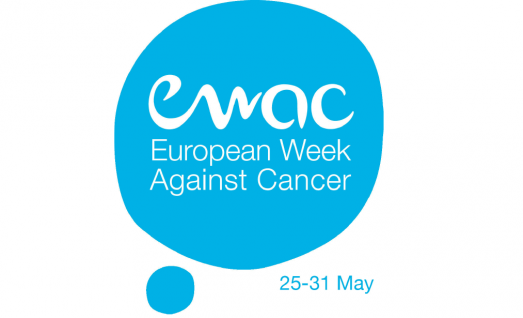 ISCA project manager Hanne Müller presented ISCA's work to promote physical activity at the Official Conference for the European Week Against Cancer 2013
The conference was hosted by the Irish Cancer Society in partnership with the Association of European Cancer Leagues and took place at the Aviva Stadium in Dublin on 29-30 May 2013.
The conference brought together 220 delegates from all over Europe and some of the most noted speakers on international health and public policies that can reduce the risk of cancer. As an important aspect of healthy lifestyles for cancer prevention one of the workshops focused on physical activity and its role in cancer prevention. In this workshop Hanne Müller presented ISCA's vision of 100 million more Europeans physically active by 2020 highlighted the on-going MOVE Project, which focuses on socially disadvantaged groups, and the upcoming MOVE Week, which will take place on 7-13 October 2013.
Key Policy Messages/Recommendations that came out of the physical activity workshop included:
Reach out to disadvantaged groups, provide resources and build capacity to do this
Set clear measurable physical activity targets
Improve the understanding of Physical Activity (e.g. Intensity) and its link with cancer
Provide Physical Activity in all settings (family, school, community) and support the continuation of Physical Activity across the lifespan
Ensure an environment and infrastructure that support Physical activity
The conference coincided with the commitment by the Irish government to introduce standardised packaging for cigarettes, which means no logos, brand images or promotional text on tobacco products and packaging. The Irish Minister for Health Dr. James Reilly received two standing ovations at the conference. During his speech, Minister Reilly reiterated the need to focus on tobacco as a major threat to public health:
"We are spending billions of euro on research to save lives yet there is still a product on the market that will kill one in two of those who use it," he said.
Ireland is the second country in the world to take this bold step, following the lead of Australia.
Find more information about the conference at the Irish Cancer Society's website.
---