19/6/2019
ISCA PART OF NEW INITIATIVE TO DEVELOP INCLUSIVE BEACH GAMES MODEL IN EUROPE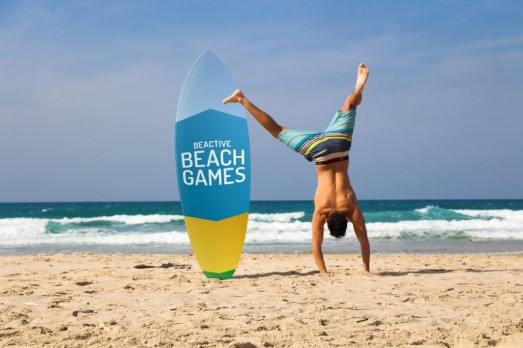 ISCA is partnering in a new pilot of an inclusive beach games model that will be launched in Latvia and Portugal in the lead-up to this year's European Week of Sport. The initiative, led by the Latvian Sports Federation Council, is an Erasmus+ Sport project is developing free resources that can be used to organise inclusive events on natural beaches or artificially formed beaches in urban environments and by rivers or lakes.
The pilot editions of the BeActive Beach Games will be held Riga, Latvia, in August and in Portimao, Portugal, in September. Open calls for teams of families to participate will be announced in Latvia, Estonia, Portugal and Spain.
ISCA and TAFISA are strategic partners of the project, which, in addition to the Latvian Sports Federation Council, includes the Estonian Beach Sports Federation, Lithuanian Union of Sports Federations, Portuguese Institute of Sports and Youth, Union of Sports Federations in Catalonia, Italian National Democratic Organisation of Social Action.
Together the partners are developing a model for inclusive and accessible beach games, including a manual for games organisers. The aim of the project is to seek new ways of attracting people, regardless of age, health opportunities, physical fitness or skills, to engage in active lifestyle, by using the beach or foreshore as an attractive setting. The project is focusing on families with teenage children as a starting point, but the resources will be adaptable to diverse target groups.
Latvian Sports Federation Council (LSFP) President Einars Fogelis highlights that one of the goals of developing the Beach Games is to expand the #BeActive movement by actively offering ideas for an accessible, inclusive and exciting type of physical activity in a new environment – various beaches in Europe.
"The diversity we encounter in sport shows that, in order to be physically active every day, it does not require additional resources and with a little thought, it is possible to convert any surrounding environment into the playground. The BeActive Beach Games model will be based directly on these principles for the inclusion of the various groups of society – games available to everyone, rules that can be changed or re-invented according to players, their available options and capabilities, and from which the most important objective is to encourage us to be active, including being on the beach," he says.
ISCA Project Coordinator Laura-Maria Tiidla says the event also promotes the beach as an accessible setting for sport-for-all activities.
"A large part of society does not associate themselves with images of professional athletes in glossy magazines in major sports organisations, so it is important to constantly encourage and embrace people to do simple and accessible physical activities or movements every day," she says.
"The BeActive Beach Games is one of these promotional steps - to show how to create the environment, preconditions and suggest how to be as active as possible on the beach – whether it is a natural beach in countries with coastlines or an artificially created beach in the centre of one of the European capitals."
Free resources to be released in 2020
A total of 3 materials will be developed through the project and will be launched at the closing conference in mid-2020:
BeActive Beach Games Manual, which will be designed as a model for organising and adapting games in different contexts on any other natural or artificial beaches in Europe at national or international level. It will summarise the experience of games in Latvia and Portugal, and include guidelines, recommendations and best practices for planning, organising and promoting BeActive Beach Games, bringing together the necessary infrastructure and equipment and guidelines for attracting and engaging different participant groups
The methodological materials for participating in games and activities on an individual basis on the beach will include, a short video of the various sports and physical activity opportunities on the beach, accompanied by a description of the type of sport concerned, its necessary equipment, rules, site conditions and performance model. The material will provide contact details for further necessary professional instructions
The third, educational material on sport, health, social and ethical values, will provide explanations and guidelines on the inclusive aspects of sport activities, involving people from different social and economic groups of society
For more information you can follow the project partners on social media with the hashtag #BeActiveAtBeach. The event website will be launched soon.