19/3/2019
ISCA launches learn.isca.org
Online learning for grassroots sport and physical activity professionals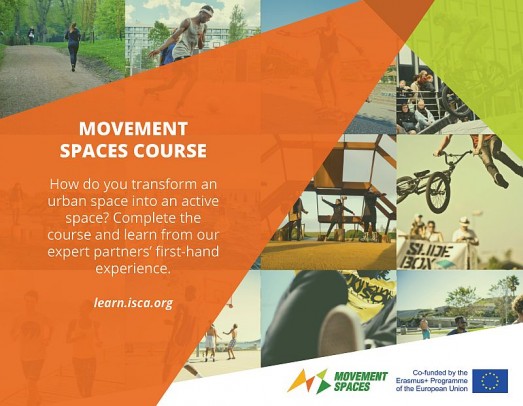 For more than 20 years ISCA has been dedicated to developing a wealth of resources, together with our project partners, for people working in the grassroots sport and physical activity sector. Now we have taken these tools to the next level by taking a leap into online learning. As a frontrunner in this space, we aim to take leadership in showing how these tools can be used effectively in our sector.
Our new online learning platform learn.isca.org is a brand new strategic investment for ISCA, as we embark on an important journey to reach out to more organisations in our sector – not only our members, but other individuals and organisations working in grassroots sport and physical activity promotion worldwide.
"Let's learn and move people together!"
ISCA Project Coordinator Monika Resetar is coordinating the development of ISCA's learn.isca.org courses and welcomes anyone with an interest in working in the sport and physical activity sector, or gaining professional development in this field, to try out these free resources.
"ISCA's learn.isca.org platform is the next step for our members and partners to gain knowledge from experts in the field, get inspired by best practices in the sector, and connect with likeminded organisations and individuals working in and with grassroots sport or physical activity.
The platform offers a sustainable and accessible way to share crucial learnings from various projects ISCA is involved in to empower all the doers in the field. We are starting off with the ActiveVoice and MOVEment Spaces courses that are online and ready for you to explore. More courses are coming in the next months, so keep your eyes and mailboxes open for updates from the ISCA office.
We have tried to make the courses as interactive as possible. On each course you will find videos, presentations, booklets, activities and forums that will support your learning process.
As we are also learning how to do this with you, we are always happy to get your feedback on the courses and materials.
I hope you will enjoy the learning experience and gained knowledge will help you to MOVE PEOPLE in many different ways.
Let's learn and move people together!"
You can enrol in the ActiveVoice and MOVEment Spaces courses at https://learn.isca.org/
Find out more about ActiveVoice and MOVEment Spaces