20/6/2019
ISCA contributes to Global Action Plan for healthy lives and well-being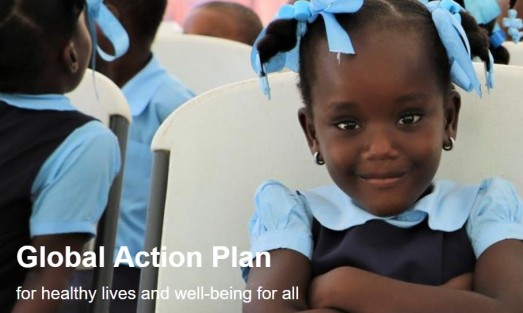 ISCA has today submitted its comments on the draft Global Action Plan for healthy lives and well-being, which is an initiative of twelve multilateral global health and development organisations to align efforts and more effectively deliver towards the Sustainable Development Goal number 3 on Good Health and Well-being.
The World Health Organization has extended an open invitation on its website to governmental and non-governmental stakeholders to contribute to the draft, which will be presented during the United Nations General Assembly (UNGA) in September 2019.
The Action Plan and consultation process were requested by world leaders Chancellor Angela Merkel of Germany, President Nana Addo Dankwa Akufo-Addo of Ghana, Prime Minister Erna Solberg of Norway with support from United Nations Secretary-General António Guterres.
ISCA Secretary General Jacob Schouenborg comments that the draft's emphasis on "strengthening collaboration among multilateral health organisations to accelerate country progress on the health-related Sustainable Development Goals" should especially encompass actors involved in promoting health-enhancing physical activity at a community level.
"This global action plan is an opportunity for ISCA to underline the important role that civil society has in promoting health through grassroots sport and physical activity. ISCA's diverse group of members are part of a movement of civil society-based and other entities that promote and deliver regular, cost-effective and tailored physical activities for citizens in their local communities. It is important to recognise this major contribution to global health and well-being, and to ensure adequate support for these organisations to deliver on citizens' needs."
Read more and submit your contribution to the draft here
Image: World Health Organization