26/8/2015
ISCA and partners in Europe and Latin America to offer training for young volunteers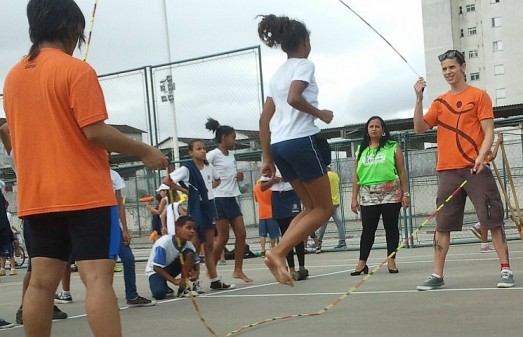 Young people are very active participants in grassroots sport activities countries across the world. However, their active involvement in the organisational aspects of civil society-initiated sports is often limited.
Now, with support from an EU grant and experienced partners from Brazil, Spain and Poland, ISCA has the opportunity to offer training for young volunteers from Europe and Latin America so that they can engage more actively in campaigns and initiatives that promote active lifestyles. The project is called Youth on the MOVE, and participants aged between 18 and 30 from Europe and Latin America will be invited to apply for the online and offline training courses in October 2015. The training will begin in 2016.
The 10-month training course will be conducted through an online platform with virtual and physical meetings. The young participants will learn how to organise events, projects and other initiatives for their local communities that create awareness of the importance of physical activity for a healthy lifestyle.
The online training will consist of 6 bilingual webinars of approximately 3 hours' duration and 15 facilitated sessions in small groups using a Buddy System methodology. A concrete opportunity to put theory into practice will be the MOVE Week 2016 – the European and Latin American Week of Sport and Physical Activity Promotion – to which the participants are expected to contribute by staging their events.
Get ready to apply for the Youth on the MOVE Training in October 2015 when we announce the call for applications. Selected candidates will be announced on 1 December 2015. All costs related to the online training course, as well as the costs of the offline meeting will be 100% covered by the project.
The "Youth on the MOVE" project is financed by the EU's Erasmus+ programme under Capacity Building in the Field of Youth. It is led by the following four organisations:
ISCA – International Sport and Culture Association (Denmark)
SESC São Paulo – Social Service of Commerce (Brazil)
UBAE (Spain)
V4SPORT – Volunteers 4 Sport (Poland)
Photo: Move Brasil