18/3/2020
"I move at home":
How ISCA members are moving their activities and social groups online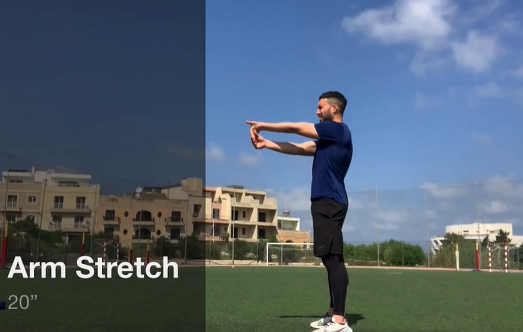 ISCA's members and partners have a passion for getting people in their communities moving together. So what do they do if it's not possible to invite people to sports clubs or community centres to be part of their activities? They move them online.
SportMalta, BG Be Active, Sports Union of Slovenia, Danish School Sport and Czech Sokol Organisation are moving quickly to make their activities accessible from home and create social media groups to help people keep in touch.
Niccaqlaq id-dar is Maltese for "I move at home" and is also a new campaign aimed at addressing activity cancellations and social isolation among children and adults in Malta.
"On 12 March, the Prime Minister of Malta, Robert Abela, announced that all schools had to close due to the spread of COVID-19. He also urged everyone to stay at home and to go out only if absolutely necessary," SportMalta's Head of Sport Programmes Robert Portelli says.
"This meant that we had to suspend our OnTheMove programme, leaving 7000 children and adults without their sessions. We immediately thought of sharing ideas on what children and adults can do at home. Our amazing staff were quick to start with their own videos and our OnTheMove participants and the general public quickly joined our #niccaqlaqiddar campaign."
Robert urges citizens to stay at home and stay connected by sharing some silly moves and laughs online.
"Let's stay at home and stop the spread. We cannot change the world but we can start with some positivity. Show us your move. It can be a picture or a short video clip, a trick shot, something related to sport, a silly move. Shoot it and post it in our group #OnTheMove – Skolasport. Let's encourage children to stay indoors and keep moving. Adults can join too."
More active inspiration from our members:
BG Be Active/WOW Sport (Bulgaria) is offering two workouts per day
Sports Union of Slovenia leads a 40 minute home workout
Danish School Sport (Dansk Skoleidræt) has a collection of home workouts: "Feel free to be inspired here even though it is in Danish - body language is the same across borders!"
Czech Sokol Organisation is getting active online and on TV: "Our Sokol members are streaming exercise and classes for everyone on Facebook, YouTube or Hangouts Meet. We are preparing videos in cooperation with Czech TV and YouTubers to show how people can exercise at their homes."
Do you have workout video or playlist of your own? Share it with us!