26/5/2020
Home office workouts and water bottle weights set digital MOVE Week in motion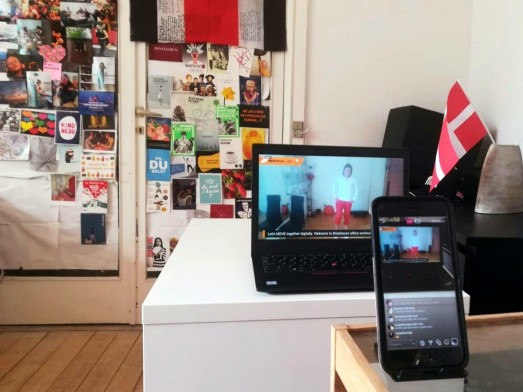 Monday 25 May marked the first day of our digital #MOVEWeek. Thanks to energetic workouts led by MOVE Agents from Costa Rica, Serbia and Spain, it was the best imaginable start to the most active week of the year.
The day began with a toning morning yoga session by Corynne Cerdas from Costa Rica, who streamed her session live from Denmark, demonstrating a set of exercises which included poses for strengthening and relaxing the body.
It was followed by a special workout for office workers – even if your home is your office at these times, you probably enjoyed a nice stretch and posture fix exercises provided by Bratislava Ristic from Serbia.
For the ones who wanted to shake off some Monday stress, Iván Alcalá (Spain) conducted a circuit training session. Not only was it a good sweaty session, it also contained tips and tricks such as using water bottles instead of dumbbells.
Altogether, it was a glorious start to the week, which is gathering people from so many different corners of the world. Were you among them? If not yet, we invite you to join our #MOVEWeekGym which streams live workouts three times every day – so you have a plenty of opportunities to #FindYourMOVE!
Follow this link to find the full schedule of activities planned until the end of this week.
Join in our live workouts at https://www.facebook.com/NowWeMove/
By Maria Malyshkina, ISCA