3/8/2020
Grassroots sport organisations should discuss "fundamental" questions rather than dismiss esports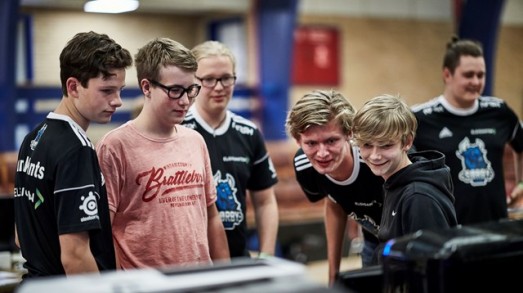 Comment by ISCA President Mogens Kirkeby. Photo: Bo Nymann (DGI archive).
Over the past few years the esports world has developed significantly. This has raised new questions and considerations from the sports sector. Is esports really a sport and should it fall under the coordination of organised sports associations?
Some associations have reacted and embraced this new activity. Some have chosen to include only the esports games that imitate sport, such as football, despite these sport imitation games comprising only a small percentage of the esports world. The commercial side of esports has also developed. Across the world we are seeing professional teams playing tournaments for prizes and a huge industry that is very active.
Seen from an ISCA point of view, our members are approaching the situation in a variety of ways. Some have embraced esports; some see other entities in their countries taking the lead; some are trying to evaluate and decide how to react to esports.
However, the main question is not just whether esports is a new sports activity that sports associations can choose to include in their programmes or not. There are some fundamental questions to be discussed, such as whether it is sport or not and whether it should have the same legal status and privileges that sport has in many countries.
Our Danish member, DGI, introduced an esports support programme to their member clubs three years ago – with success. Many of these clubs have started esports activities as a way to reach new (young) participants and to connect the esports world with the values typically followed by traditional sports settings. Among of the actions taken by DGI was to create a code of ethics and provide inspiration for organising healthy activities that can be connected to the esports activities.
DGI argued to the public authorities that esports in non-profit clubs/associations should have the same rights and benefits as football, swimming, etc. As a result, DGI challenged a decision not to give (non-profit) club based esports VAT exemption. The nine-month process ended in the last week of June with a decision that esports would have the same status and rights as other sport activities in non-profit clubs, including VAT Exemption. You can see the decision and press release (in English) here.
Esports is here to stay for some time, and I believe that the grassroots non-profit sport organisations that choose to embrace it can be important stakeholders in supporting an ethical, social and healthy environment for the young people who spend their leisure time playing esports.