20/4/2018
Grassroots Sport Diplomacy project features in new Sport and Citizenship journal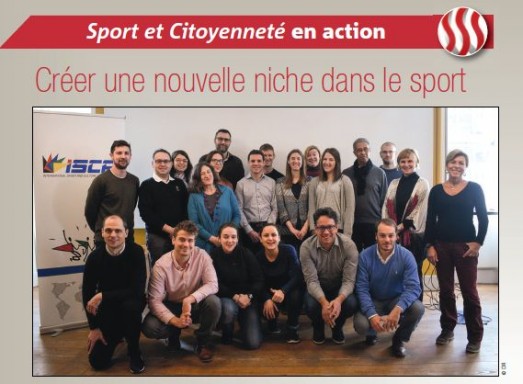 The latest Sport and Citizenship journal features ISCA's new project, Grassroots Sport Diplomacy, which was launched in February. The story is published in both French and English.
The project is exploring this overlooked aspect of sports and cultural diplomacy, and the partners are now mapping grassroots sport diplomacy actions from around the world in theory and in practice. This will include consultations with organisations who are engaging in these actions and culminate in a clearing house to share information and encourage networking on the topic.
The think tank Sport and Citizenship is a partner in the project, which includes two other French expert institutions, European Observatory of Sport and Employment (EOSE) (the President of EOSE, Prof. Thierry Zintz, is a member of the EU High Level Group on Sports Diplomacy), and the French Institute for International and Strategic Studies (IRIS), three sport oriented bodies, National Olympic Committee and Sport Confederation of Denmark, UBAE from Spain and UISP from Italy, two governmental institutions, the National School, University and Leisure Sport Federation in Hungary and the Portuguese Institute for Sport and Youth, and one non-European partner, Social Service of Commerce (SESC) from Brazil.
You can download the article below or find the full journal here
Read more about Grassroots Sport Diplomacy here