19/5/2020
Free MOVE Week webinar:
The "new normal" for sports clubs and indoor fitness during and after COVID-19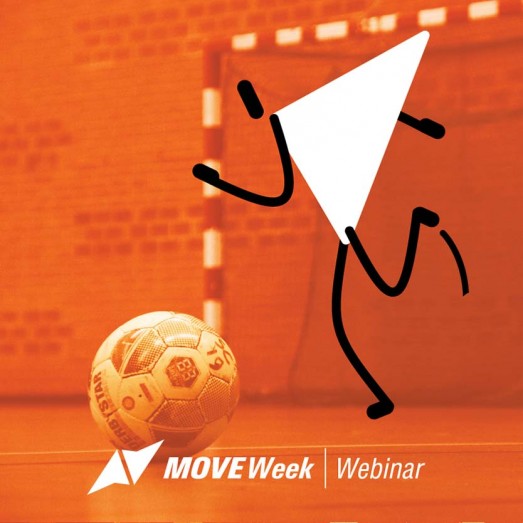 What will the "new normal" look like for sports clubs and indoor fitness venues during and after the COVID-19 crisis? NowWeMOVE Campaign Manager Laska Nenova invites our members, partners and followers to join in the conversation in a special MOVE Week webinar on Wednesday 27 May at 17:00 CEST.
Four expert speakers from the Czech Republic, Denmark, Slovenia and Spain will join our virtual panel to share how their sports club, fitness centre, university sport organisation and street sport NGO have responded to the COVID-19 crisis.
Will we see change of behaviour, profile and expectations among customers/members, and a new management era emerge for sports clubs and gyms?
We will explore the answer to this and more burning questions for our sector:
How can you plan, decide on and implement new programmes?
How should you re-train and lead your team into the future?
How can we build a feeling of safety and trust in members and customers?
ISCA is set to host this free webinar at GoTo Meeting on Wednesday 27 May from 17:00-18:45 CEST. We hope to see you there! Sign up here to join in.
HOST
Laska Nenova, NowWeMOVE Campaign Manager, Bulgaria
Laska has led ISCA's NowWeMOVE campaign in Europe since 2014 and is a board member of Placemaking Europe.
SPEAKERS
Toni Llop Padilla, Eurofitness Partner Director, Barcelona, Spain
Toni is a Professor of Fitness Industry at CTEF University Degree in Euncet Business School and UPC and Vice President of ISCA.
Patrik Perosa, Secretary-General of University Sport Association, Slovenia
Patrik contributes to the development of Slovenian university sport as a member, vice-president and president of the National University Sport Association and leads the University Sport Commission at Slovenian Rectors Conference.
Mikkel Selmar, Head of Facilities, GAME, Denmark
GAME is a Danish NGO founded in 2002 with a mission to create lasting social change through youth-led street sports and culture.
Martin Chlumsky, Member of the Board, Czech Sokol Organisation, Czech Republic
Martin is the Director of Central Sokol School, and Advisor/Student Exchange Program Coordinator for Gerlev Sports Academy, Denmark.
Stay tuned for the next MOVE Week webinar on 3 June – to be announced soon!