15/9/2011
France and Spain united by grassroots sport in the EURO-regions since 2007
EURO-regions – A great opportunity for sport and culture
The Euro-region movement has emerged through the involvement of cities and regions in Europe establishing cross-border links and cooperation. The Council of Europe and the Commission of the European Union have facilitated the emergence of these new structures by giving them a legal framework (Madrid declaration in 1980) and by providing funding opportunities like the INTERREG programme.
The EURO-regions can be seen as cross territorial entities whose objective is to create integrated policies for specific areas through planning policies in various sectors, such as economy, cultural and civic activities, transport networks, nature protection.
There is an opportunity now for EURO-regions to establish an EGCT (European Groupment Territorial Cooperation), which gives them a unique personality and the possibility to apply for funding for cross-border initiatives.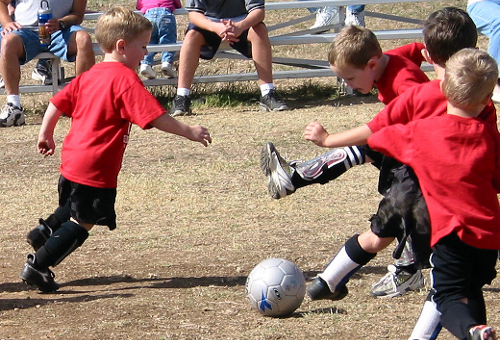 Two years after the creation of the EURO-region Pyrénées- Méditerranée the Comité d'Organisation des Rencontres Sportives et Culturelles Pyrénées-Méditerranée (CORSCPM) was born thanks to the willing of ISCA members USEP (Union Sportive de l'Enseignement du Premier degré) in France and UCEC in Spain (Unio de Consells Esportius de Catalunya). USEP and UCEC have signed a goals Convention including various youth exchanges. In June 2006 at USEP's International meeting, over 150 youngsters from Catalonia participated in the multiple events in the territory: Languedoc Roussillon, Midi Pyrénées, Picardie, Poitou-Charentes. The events have been arranged with the collaboration of: Regional committee USEP Midi Pyrénées, Regional committee USEP Languedoc Roussillon and UCEC of Catalonia. Further partners from Aragon, Balearic Islands and Andorra are under way to join the project.


CORSCPM organized a 3rd euro regional meetings in Midi Pyrénées from the 28th of June to the 3rd of July 2010 More than 250 children from Midi Pyrénées, Languedoc Roussillon, Aquitaine and Catalonia participated in the 6-day event, practicing sports and visiting cultural institutions and cities.
From June 14-17, 2011 CORSCPM organized the 4th edition of the euro regional meetings in Port Leucate near the Mediterranean sea, where 550 children from another EURO-region Alpes Mediterranée participated.