22/2/2018
Financial incentives are a great way to move people
– but how sustainable are they?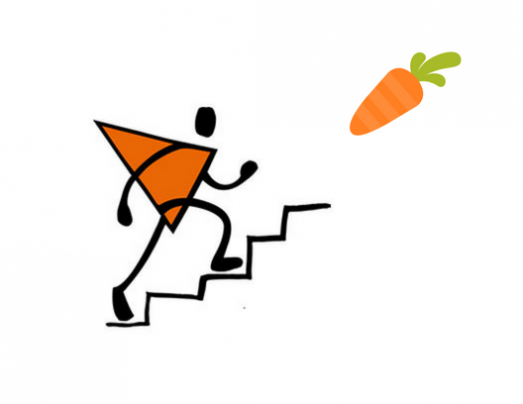 As ISCA has been running the NowWeMOVE campaign for over seven years now, we are often asked what the difference is between awareness-raising, activation and even sustained activation when it comes to initiatives aiming to make more people active. In preparation for the fourth No Elevators Day, we spotted an interesting scheme introduced in China this week that brought back memories of similar – but one-off – initiatives in Russia, Mexico and England.
This week Beijing began trialling a new pay-per-ride system for residents use the elevators in their apartment buildings. Interestingly, the first elevators fitted with the system are newly installed ones in old apartment buildings. So you could ask whether the initiative is aimed at getting more residents active or at raising money to pay for the new elevators.
In any case, it has prompted residents to think they will "end up taking the stairs" if such a fee is introduced in existing elevators, which suggests the idea may be a more sustainable way of getting people moving than one-off stunts tried in other countries, such as doing squats for metro tickets in Russia and Mexico or a 10-minute workout for sandwiches in England.
Before the last Winter Olympics in Sochi, the Russian Olympic Committee made headlines by inviting commuters to pay for their metro ticket with 30 squats, using the Olympic occasion to show how easy it is "to add elements of sport into daily life". Squats are, after all, "an excellent way to get a little exercise into your day", one American commentator enthused.
The local government in Mexico City did the same with a more targeted attempt to tackle high obesity rates by offering 50,000 metro tickets for an even "cheaper" 10 squats each, which probably raised more awareness than sweat among commuters.
A pop-up sandwich bar in London demanded a higher tempo fitness routine for its sandwiches, but the three-day rush for free sandwiches burned off quicker than the calories, with the incentive being great for sedentary office workers but an impossible way to stay in business.
Is the incentive a pocket full of money or wellbeing?
Stunts like these can be effective in the (very) short term (i.e. in the week of the event) but their long-term impact on people's habits is debatable when motivation is driven by financial benefits rather than health benefits or general wellbeing.
A pocket full of coins is something real and tangible – a pocket full of wellbeing isn't (unless it contains a handful of dark chocolate…)
Without the Winter Olympics hype or a friendly conductor waiving your fee, the idea of doing exercise in a random setting seems absurd. If you saw someone doing squats in front of a ticket machine for the metro on your daily commute, you might be tempted to alert the nearest security officer or at least smile and giggle with your co-passengers.
Awareness-raising: definitely. Activation: maybe, at least in that moment. Sustained activation: doubtful without the "carrot" of a free ticket or sandwich dangling in front of you all the time.
No Elevators Day: a campaign with a simple mantra to keep moving
Of course, ISCA supports any initiative that gets people moving and raises awareness of the benefits of being active. But if campaigners really want to convert awareness-raising into activation and eventually sustained activation, the long-term solution could be to find easy and relevant ways to nudge people towards new habits.
With No Elevators Day the idea is simple: take the stairs in your office building or during your daily commute and encourage people to do the same. Add a mantra, #NowWeTakeTheStairs, and you are prompting a change of habit: before we took the elevator to get from A to B, now we take the stairs.
If financial incentives work, but are difficult to sustain in the long run, the solution may not only be free, but the most logical one – opportunities to be active are right in front of us, like the stairs, so why not take them?
This year No Elevators Day is happening worldwide on 25 April – find out how you can join in
No Elevators Day Facebook group
No Elevators Day Facebook event
Comment by Rachel Payne, ISCA