1/6/2012
Final sprint for MOVE collection of good practices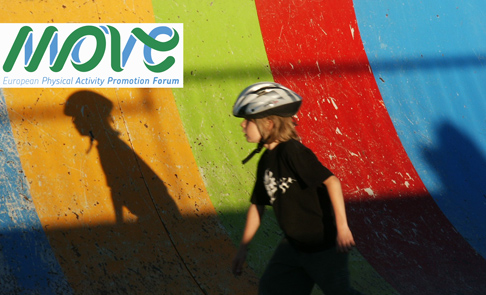 So far more than 90 organizations across Europe and elsewhere have contributed to the MOVE good practice collection. "We are well underway to create the most comprehensive good practice collection of its kind in Europe" says Mogens Kirkeby, President of the International Sport and Culture Association - ISCA. The final deadline for submissions is 30 June 2012, so if you and your organization have not submitted a project description yet, now is the time to do it.
Filling out the questionnaire involves time and work. To recognize this, ISCA has decided to reward the three organizations that have submitted most projects to the MOVE collection with a prize of a two day trip, all expenses paid, to visit a city of your own choice in Europe. "This is a great opportunity to, for instance, learn more about an ISCA member organization as well as to explore the city in which it is based" says Jacob Schouenborg, Secretary General, ISCA.
The MOVE project collects good practices that promote physical activity in socially disadvantaged groups. To submit a project experience go to www.wemoveyou.eu where you will find the on-line submission form. A Microsoft Word version of the questionnaire is available in English and also in French, Italian and Spanish to facilitate responses from non-English speakers. You can read more about the MOVE collection of good practices here.