25/11/2020
Fighting violence against women through sport:
Spotlight on initiatives from ISCA's members and partners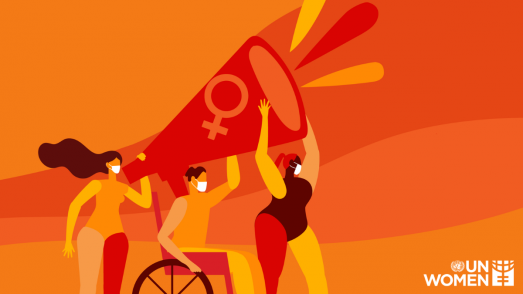 By Maria Malyshkina, ISCA.
Today marks the International Day for the Elimination of Violence Against Women. Displaced or refugee women are at increased risk of violence. At ISCA, we are proud to have projects and partners that address this issue in their work. Below is a selection of initiatives which, among other goals, contribute to combatting gender-based violence.
On the Integration of Refugees Through Sport (IRTS) Networking Platform ISCA is uniting tested solutions from the sport and physical activity sector. Our recent IRTS Network conference featured a great presentation on the topic "Sport as a tool for empowering refugee girls and women" featuring our members UISP and TAKT, which you can find on our Facebook page.
We find inspiration in amazing people like Khalida Popal, the ambassador of the European Week of Sport, who is a former refugee from Afghanistan and the founder and director of the Girl Power Organisation in Denmark. "Through our organisation, we empower girls and women from different social and cultural backgrounds through the power of sports. The main focus of our activity is directed to refugee women," Khalida explains. You can read more about her story here.
In 2019, the Open Streets Day event called WHITE NIGHTS -Women in Darkness and Cities took place in Istanbul and Athens. Women have right to use the city freely – in the dark also. Read more about the event here.
Find out more about the UN's international campaign 'Orange the World' here