14/7/2020
Federation of the European Sporting Goods Industry announces European School Sport Day partnership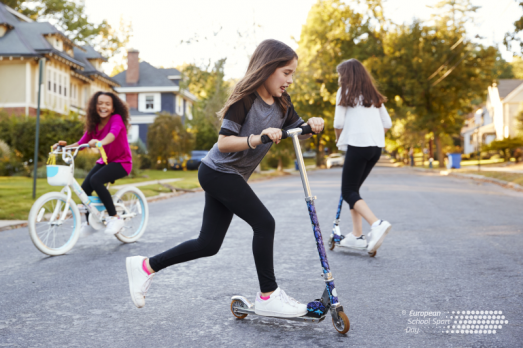 The Federation of the European Sporting Goods Industry (FESI) and the European School Sport Day consortium, the Moving Schools Alliance, are now working together to amplify the European School Sport Day 2020 (#ESSD2020) messaging and to get more children on the move as a result.
This year's European School Sport Day will take place on 25 September and is expected to be celebrated in over 45 countries – not only in Europe but around the world. Events can be hosted on school grounds or streamed live online to students who are still attending school remotely under national lockdown restrictions.
FESI represents the sporting goods industry in Europe and the Moving Schools Alliance represents a network of active schools around Europe, so connecting more schools and children with ways to be active is a common goal for both partners, as FESI Secretary General Jérôme Pero underlines.
"Making children more active is one of our top priorities, and we hope that, despite the current crisis, celebrating ESSD 2020 will demonstrate more than ever the importance of physical activity for children's well-being and development," he says.
European School Sport Day is a flagship event of the #BeActive European Week of Sport and last year 9000 schools in 44 countries got over 3 million school children moving for 120 minutes on the day. This year marks the 6th edition of the Day, which was established by the Hungarian School Sport Federation and a partner consortium including ISCA, Youth Sport Trust, V4Sport and BG Be Active in 2015.
Read the full press release on FESI's website and here and find out more about European School Sport Day at the official website.