23/9/2019
European Week of Sport leaps into action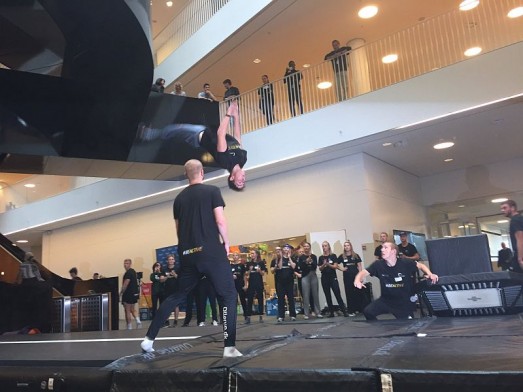 This week, organisations around Europe calling on everyone – regardless of age or background – to get physical! ISCA is backing the Europe-wide #BeActive campaign which promotes sport and exercise for healthier living.
Physical inactivity across Europe is getting more prevalent, with a negative impact on people's quality of life, as well as on the economy. According to the European Commission, the proportion of people who never exercise or play sport is worryingly high at 35%! Girls are more likely to do less exercise or sport than boys.
As part of the #BeActive campaign, ISCA and our European Week of Sport (23-30 September) partners in Denmark are organising 300 events in 100 locatons across the country. The events will focus on sport in schools, workplaces, outdoors, and in sports clubs.
The launch is happening today at UN City (pictured above), thanks to our collaboration with WHO Europe and the Ollerup Academy for Physical Education.
The European Commissioner responsible for Sport, Tibor Navracsics, emphasises the need for bottom-up initatives that promote being active: "The lack of physical activity in our modern lifestyles leads to major health problems and costs our economies billions. We can all be active in different ways - from taking a short walk to running a marathon. I am calling on everyone to join us in the European Week of Sport."
Finland, which currently holds the Presidency of the EU, is officially launching the Week on 23 September with an Opening Ceremony in Espoo. ISCA Project Manager Laura-Maria Tiidla is at the launch.
Find out more about the European Week of Sport in Denmark