4/1/2017
European Week of Sport 2017 will kick-off in Estonia:
ISCA member to share coordination role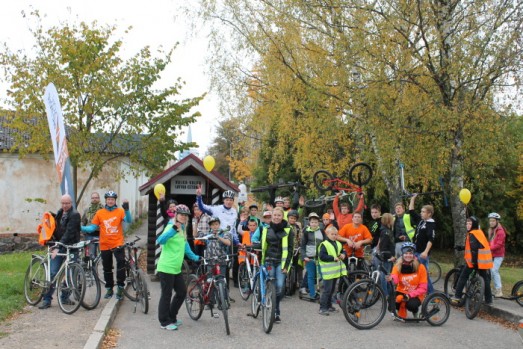 Estonia has been granted the opportunity to organise the opening event for the European Week of Sport (EWoS) 2017 under the national coordination of ISCA member Sport for All Estonia (Ühendus Sport Kõigile) and the Estonian Olympic Committee.
Estonian second biggest city, Tartu, will host the kick-off event for the European Union Week of Sport on 23 September 2017. The event will coincide with the Estonian Presidency of the Council of the EU starting three months earlier in July.
The biggest event of the day will be the Tartu Cycling Marathon, which is celebrating its 20th anniversary and expects to attract more than 10,000 cyclists. As there are only 100,000 inhabitants in Tartu, this would mean 10% of the city's population would be involved. Tartu is a well-known university town, so special emphasis will be on university sport with an international conference "University as the Supporter of Athletes' and Trainers' Development" taking place as part of the official programme.
In 2014, Estonia was one of the most active countries in ISCA's flagship event of the NowWeMOVE campaign, MOVE Week (pictured), increasing its event tally from 23 to 163 events in just a year. Estonia's MOVE Agents including Sport for All Estonia have now extended their success in getting citizens across the country moving to the European Week of Sport.
The General Secretary of Sport for All Estonia, Peeter Lusmägi, says the country's hosting role will put these combined efforts into the spotlight.
"In 2016 we registered 197,000 visits to European Week of Sport and this year we plan to grow it even more. We are happy and honoured to welcome friends and colleagues all over Europe to our small but sport loving country."
By Laura-Maria Tiidla, ISCA