24/2/2021
European countries start unveiling 2021 reopening plans:
What does this mean for sport and physical activity?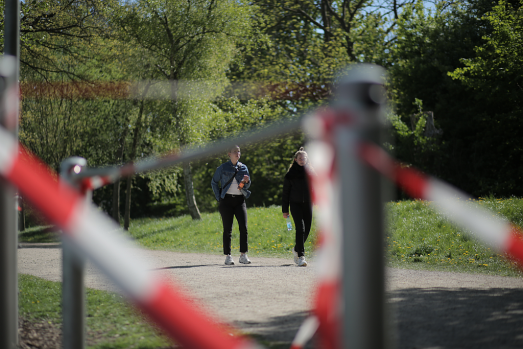 Belgium, UK and Switzerland prioritise physical activity in their reopening plans, and DGI presents a consolidated proposal focusing on youth sport to the Danish government.
As some European countries are seeing declining infection rates and increasing vaccination numbers, their gradual reopening plans are unveiling a clear priority for physical activity, school sport, and children's wellbeing. In the meantime, other countries are still planning their reopening phases, and civil society organisations are advocating for physical activity and grassroots sport to play a prominent part in boosting the mental, social and physical wellbeing of citizens, especially children and young people. In Denmark, DGI has compiled (and ISCA has translated) a set of recommendations and commitments to the Danish Government, with announcements of reopening expected shortly.
In Belgium, the government eased restrictions a couple of weeks ago, enabling all children and young people up to the age of 18 to use outdoor sport facilities in groups of max 10 people, plus a trainer, and children up to 12 may also use indoor facilities. Adults may train together in groups of up to 4 people, albeit only outdoors. More information here.
In the United Kingdom, the government announced its reopening plan yesterday, which gives priority to youth sport. Firstly, youth outdoor school sport will reopen on 8 March. On 24 March, outdoor sport facilities and children's' team sports will reopen, and indoor sport facilities are projected to start again on 12 April.
Oliver Dowden, UK Culture Secretary, states in The Daily Telegraph:
"Would it not be great if Covid could be a catalyst for new era of sport and activity? What better legacy could we ever create from a global health crisis than a fitter, healthier Britain? That is why I am determined to get children moving as much as possible in the next few months. We plan to refresh our sport strategy in the coming months to put physical activity at the heart of the recovery."
More information here and here
In Switzerland, a reopening plan for 1 March includes reopening sports and leisure facilities. Young people up to the age of 18 will be able to take part in most sporting and cultural activities without restriction. More information here.
In Denmark, the government is expected to announce further reopening plans in the coming days. ISCA member DGI has been heavily involved in the dialogue with the government, and DGI also announced their suggestions and commitments to the Danish government on 22 February. The proposals include enhanced focus on movement and activity during and after school hours, free club memberships for economically disadvantaged children, extending the opening season for all indoor sport facilities, and continued finance and development of new sport facilities. ISCA has translated the original recommendations into English, and you can find the translation here.
DGI chairwoman Charlotte Bach Thomassen states:
"We believe it is our role in the reopening to advocate for the wellbeing of our children and young people through sport and physical activities, and through the hugely important social interaction at a community level in the sports clubs. When we share our recommendations publicly, it also enables comparison and inspiration across borders, and we recognise that this is in fact a global agenda."
ISCA will continue to share plans, advocacy news and good practice in reopening efforts, and we welcome input and updates. Please contact the ISCA secretariat at [email protected]