22/9/2016
Erasmus+ Sport 2016 grant results in:
ISCA awarded project grant and partner in three more successful bids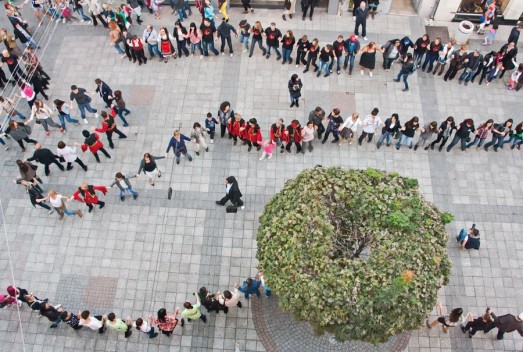 Photo: ISCA's new project MOVEment spaces will explore how outdoor settings are used for physical activity (Plovidiv city square pictured)
ISCA has been awarded a project grant in the latest round of Erasmus+ Sport funding opportunities, with the results of the small and large Collaborative Partnerships and Not-for-profit European sport events announced this week. The Collaborative Partnerships project, MOVEment Spaces, will be ISCA's first focusing on the delivery of physical activity programmes in existing urban spaces and facilities.

ISCA is also a partner in three projects that were selected from the small and large Collaborative Partnership proposals: StreetGames' (UK) European Us Girls Project, UISP's (Italy) #DopOut: Social network and peer education against doping, and the Sport Union of Slovenia's MOVE Transfer-inspired project to transfer its Healthy Clubs programme to Bulgaria and Malta.

MOVEment Spaces will bring together a consortium of 14 partners from 7 countries (Bulgaria, Denmark, France, Poland, Slovenia, Spain and the UK), including a group of expert institutions, a group of key European Cities (Barcelona, Birmingham, Paris, Plovdiv and Wroclaw), and grassroots sport promoters to test project-based programmes in urban settings.

We will share more information on these projects in the coming months and look forward to exploring the grassroots sport sector from new angles!