16/7/2020
EnerEthics wins Global Design Challenge for Sport and Physical Activity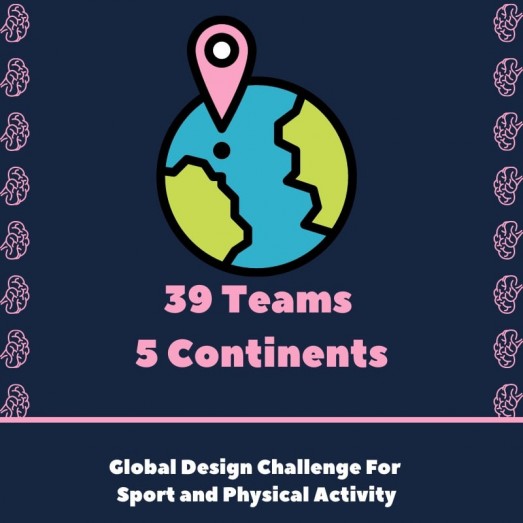 The first two weeks of July were busy ones for the judges of the Global Design Challenge For Sport and Physical Activity, an international hackathon where 39 teams from 5 continents spent a long weekend (26-28 June) coming up with ideas on how to promote sport and physical activity after COVID-19.
EnerEthics, which proposed a process to measure Personal Wellbeing Intelligence (PQ), in a similar way to measuring IQ or EQ (emotional intelligence), won the hackathon, but a "matchathon" is now taking place to match all initiatives with potential supporting partners.
All 39 initiatives have been published on the Global Design Challenge website and will be shared among the partners' networks. Any organisation or institution can connect to one or more ideas they might find interesting.
You can find all initiatives here. And if you do not have the time to browse through all of them, I would suggest you to have a look at the Winner (EnerEthics) and the two 'runners up' (PlayDate and FreeBay).
ISCA is a media partner of the initiative, which has been organised by a consortium of Irish partners including the University College Cork Sport, Sport Ireland, the Federation of Irish Sport, the Irish National Centre for Outdoor Education and Training and Cork Local Sports Partnership.
By Mogens Kirkeby, ISCA President