31/5/2018
Eight ways the EU Commission's regulation proposals for Erasmus+ could affect the sport sector:
Comment by ISCA Secretary General Jacob Schouenborg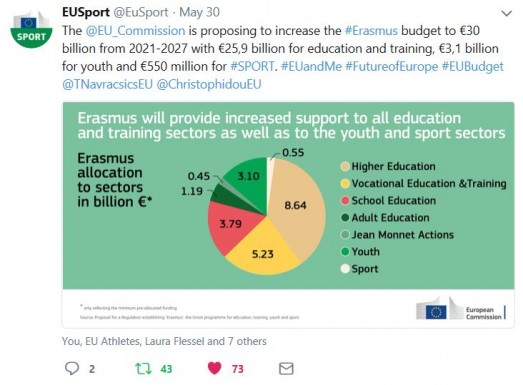 Yesterday, the EU Commission unveiled its proposal for a new socalled regulation for Erasmus+ for the period 2021-2027.
While this is not the final text and budget, we would like to share the main points of interest for our sector and members – in our non-authoritative interpretation:
1. Doubling of the funding for sport
2. Continued priority to grassroots sport
3. Internationalisation – more opportunities for non-EU countries to benefit
4. Continuation of support for partnership projects and for non-profit sport events.
5. Mobility actions for sport coaches and staff will now be incorporated
6. New actions on Partnerships for innovation and Policy dialogue with stakeholders
7. Mobility and small collaborative partnerships will be manages on national level, by the National Agencies
8. Maybe an opening for UK to continue their involvement
In the following, short video, I will explain these points – as I understand them. Feel free to comment or ask questions to me at [email protected].
You can read the details of the proposal here