23/10/2018
Don't miss the MOVEment Spaces live seminar from Copenhagen:
29 October 2018, 14:00-15:00 CET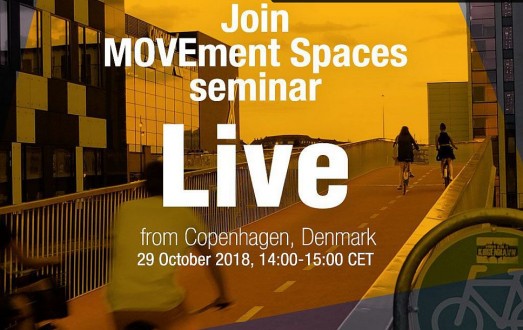 What are the key ingredients you need to transform urban spaces into active spaces?
Tune into our live stream at 14:00 CET on Monday 29 October for exclusive insights from Copenhagen into how local authorities and the grassroots sport movement can collaborate to take advantage of urban public spaces as new arenas for physical activity.
Learn from Danish frontrunners DGI, the City of Copenhagen and the Danish Foundation for Culture and Sports Facilities (LOA Fonden) as we focus on best practice, mutual benefits and also challenges in working on urban space projects.
Introducing our live seminar speakers:
Jakob Juhl Pedersen, Director, DGI Copenhagen
Rikke Jarmer Faaborg, Development Director, By&Havn, City of Copenhagen
Jakob Færch, Development Consultant, Danish Foundation for Culture and Sports Facilities