28/8/2019
Deadline extended for MOVE Beyond survey:
How can sport and non-sport actors collaborate on refugee inclusion?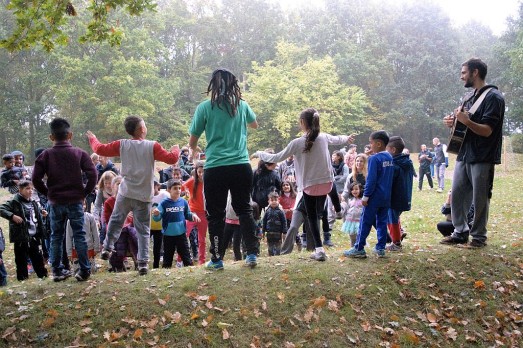 ISCA and our MOVE Beyond project partners invite sport and non-sport actors to contribute to our EU-supported project with a short survey about how we can work together. The survey will complement longer stakeholder interviews done during the project, and help us collect more information about individuals and organisations who are working in or are interested in this field of Integration of Refugees Through Sport, who are willing to share advice from their experience or thoughts on the subject.
MOVE Beyond is a 2-year EU Erasmus+ Collaborative Partnership in the field of Sport that is bringing grassroots sport organisations in Denmark, Italy, Sweden and the UK together with non-sport NGOs, including the Red Cross and Save the Children, to collaborate on pilot initiatives for and with refugees.
As the project's four partner pairs prepare to start their pilots, we are seeking individuals and organisations who are working in or are interested in this field to share advice from your experience or your thoughts on the subject in our new survey.
The survey should take less than 10 minutes to complete - access the survey here.
Deadline extended: Please complete the survey by Sunday 15 September 2019 for your opinion to be counted in our project's research and reporting.
Your answers will be anonymous and will be used to inform our project team and the public about important factors to consider when working on the Integration of Refugees through Sport and other refugee inclusion programmes.
We guarantee that your contribution will help us all to take important steps to address this important topic in Europe!
If you'd like to know more about the MOVE Beyond project please visit https://irts.isca.org/
If you would like to learn more about Integration of Refugees through Sport from our European partners, please check out our free online course at https://learn.isca.org/