28/10/2016
Cross-sector collaboration the next step for Education Through Sport methodology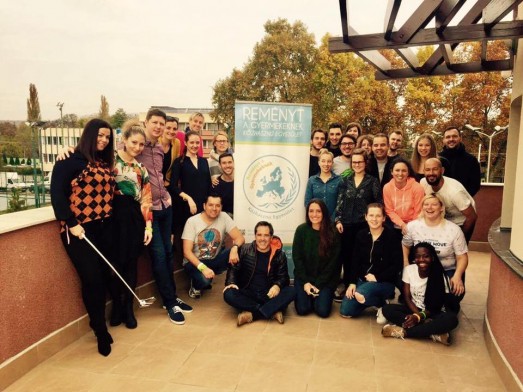 ISCA's MOVE&Learn manual for Education Through Sport (ETS) has been in action this week at a training seminar in Budapest, Hungary, for organisations from nine EU member states (Belgium, Bulgaria, France, Germany, Portugal, Sweden, Switzerland, United Kingdom) led by the Hungarian NGO Hope for Children.
The main goal of the seminar is to build synergies and sustainable cooperation among stakeholders from different fields such as sport, education, health and social inclusion using sport as an education and training tool. The ETS methodology has now been used by various trainers working in grassroots sports and non-formal education who aim to engage young people in sport and physical activity whilst developing their social competences and democratic citizenship.
The seminar also aims to further develop and improve the MOVE&Learn methodology and propose new project ideas that enhance the role of sport in education across diverse fields: democratic participation and human rights, social inclusion and cultural diversity, conflict resolution, environment, health and well-being.
László Földi, a trainer and consultant of Hope for Children who was part of the team who developed the MOVE&Learn manual, says the emphasis of MOVE&Learn is on active participation. He believes the aim of the ETS approach is to achieve inclusion via education through sport rather than through sports as such. He says that, from this perspective, sports have to be combined with citizenship so as to promote democratic participation for everybody.
"We need to encourage participation for everybody via education through sport. But education doesn't exist without values. Education promotes values and attitudes to people and we have to improve the potential of transmitting these values," he says.
What does Education Through Sport look like? Watch this video for an example:
By Eleana Velentza, ISCA
Photos: Reményt a Gyermekeknek Közhasznú Egyesület and Aleksandar Dimitrijevic