22/6/2017
Celebrating women in sport and physical activity:
New ISCA knowledge platform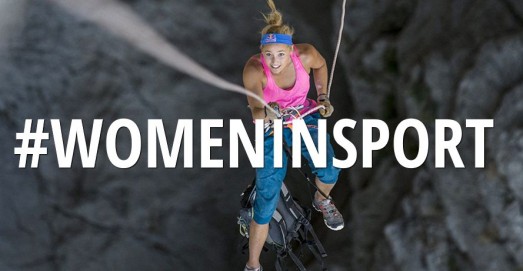 This week we are celebrating Women's Sport Week, a UK initiative of the charity organisation Women in Sport. This organisation is taking big strides to promote opportunities to engage in sport and physical activity – from participating, to volunteering and working in the sport sector.
We feature many of their good examples on our Women in Sport knowledge platform, which ISCA created as a partner of the Alice Milliat Foundation's Erasmus+ project European Network for Promotion of Women's Sports.
It is an exciting time for women in sport, with women breaking barriers to compete in sports traditionally associated with men (football codes, cricket, boxing), attracting a new wave of media coverage (particularly in Australia and the UK) and becoming the first women to compete for their countries in Olympic sports such as boxing, ski jumping and even athletics. But there is still a lot of room for awareness-raising and confidence boosting to help women in elite and grassroots sport gain equal footing with their male counterparts.
We have gathered 60 examples from more than 12 countries that demonstrate tried-and-tested ways of promoting women's participation at all levels of sport, particularly at the community level.
We selected these examples according to the following criteria: they are innovative initiatives in the community sport sector; they offer knowledge and practical experience organisations can learn from; they can be adapted to new settings; they are proven to be sustainable.
Visit the Women in Sport knowledge platform to find out more
MEPs Emma McClarkin and Julie Ward also share their thoughts and inspiration with us - check out the story here