8/3/2019
Celebrating International Women's Day with a brand new course for girls and women in sport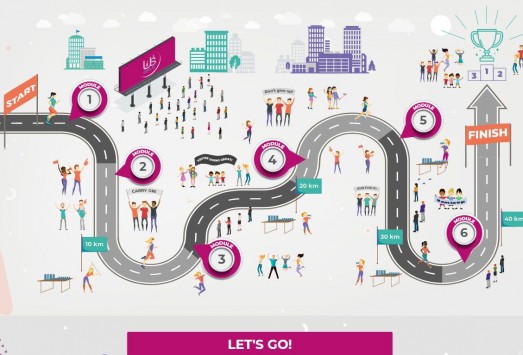 As the world celebrates progress towards gender equality on International Women's Day, it's important to remain mindful about ways to keep moving forward. That's why ISCA is proud to have collaborated with our members and partners StreetGames, V4Sport, UISP, EOSE and Women Win on a new online learning course that aims to improve accessibility to grassroots sports for young women.
The European Us Girls online course offers a series of video lectures by industry professionals offering advice on how to welcome women into participation and leadership roles in sport and to overcome potential obstacles. Its six modules are supported by additional reading material with international case studies. At the end of every module is a short quiz that will test your knowledge and reward you with a certificate upon completion.
To start the participants on their journeys through the course, sociologist Aleksandra Gołdys offers some communication tips in the first module, "Overcoming barriers for women and girls in sport". Create a welcoming environment for girls and women in sports by initiating a conversation is key to breaking through initial barriers, she urges.
Following on from the introduction, European Us Girls project manager Lucie Vickers from StreetGames guides participants through the crucial aspects of peer leadership in organisations, outlining mutual responsibilities and competences. Who are peer leaders and why do they play the key role in engaging girls in physical activity? How do they bring energy and dynamism into a team?
The online learning course is one of several new resources released by the European Us Girls partners, including an app featuring a collection of interactive games and icebreakers that can energise any social activity that can be accessed at http://app.europeanusgirls.eu/
In the meantime, get pumped for the weekend with two videos that raise the tempo and spread the message that anything is possible for girls and women in sport today:
Dedicated to girls and women in sport
Access the free European Us Girls course and begin your journey towards enjoying physical activity as something that is empowering and inclusive for all.