17/10/2018
Can esport bring new members to grassroots sport organisations?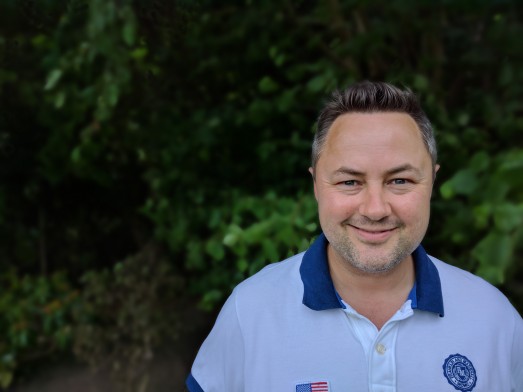 Comment and interview by ISCA President Mogens Kirkeby.
Esport is a growing activity. Many, especially younger generations, participate in various computer games that define themselves as esport. The popularity of esport, and not least its primary target group – young people, raises some questions for decision makers in sport organisations: Should we enter the esport field? And if yes, what should our approach be?
The Danish sport for all organisation and ISCA member DGI took a decision two years ago to get involved in the esport area. The background was a strong belief in that DGI's core values and organisational strength could support the esport environment to the benefit of local sports associations.
It was clear from the beginning that DGI did not enter esport to 'follow the money'. Instead, the decision was to 'follow the values', meaning that one of the actions taken is to give values based direction to the local associations through an introduction of a code of ethics based on DGI's values. An English summar of the code is below, as explained on DGI's webpage for esports:
"Ethics in esports
DGI Esport is acutely aware that the world of esports involves a number of ethical problems and challenges including for example problems with health, betting, gambling and age restrictions. As a national esports organisation, we are obligated to take these problems seriously, and together with a number of other Danish esports related organizations, we have put into words an Ethical Code of Conduct. The Ethical Code of Conduct deals with issues such as physical and mental health, gambling, drugs and alcohol, gambling, fairplay and behaviour, and we encourage all esports clubs and associations to commit to the Ethical Code of Conduct."
Interview with DGI Esport Project Manager Martin Fritzen
We spoke to DGI Esport Project Manager, Martin Fritzen (pictured above) about DGI's experience of entering the esport community, how esport is attracting new members to grassroots sport clubs and how it is helping combat social isolation among young people who are not attracted to traditional sports clubs.
Martin Fritzen will present DGI Esport at this week (18-20 October) at the at the E-kasi Techfest in Soweto, South Africa, and at the European Sport Platform 2018 in Budapest, Hungary, on 16-17 November. He is the author of the eBook Grassroots Esports: How to build esports clubs, the grassroots way and more (below).
How did DGI get involved in esport?
Because of the explosive growth of esports in recent years, DGI decided to establish an esports department – DGI Esport – in 2017. DGI Esport supports the development of esports in Denmark and works to educate the public on the benefits and potential of esports. DGI Esport is founded on the belief that esport has the power to create a strong sense of community and to motivate new target groups to join a club or association. Our goal is to create positive, motivational and stimulating esports environments with room for players of all kinds – regardless of age and skills.
Should grassroots sport organisations enter the Esport field? And If yes, what should be our approach (including the types of activities)?
Yes, indeed. Esport fits perfectly into local sport clubs and grassroots sport organisations. What I have learned in the field between grassroots sport clubs and esport is that it is all about relevancy. If you are a grassroots sports club/organisation and you want to enter esports, you want to ask your local community whether they think this sounds interesting. Facilitate an informal meeting in the club, invite every citizen in-and outside of the club, and see if anyone is interested in organised esport activities in the sports club. Usually they are. From there you will build a project group, which will start develop and offer relevant esport activities in the club.
The types of activities should be motivated by the target group. What do they want? Which games are they interested in? Do they want to become world champ and train 8 hours a day? Do they want to play just once a month and have fun with their friends? We see all types of esport activities in Denmark right now. Spreading from players sitting at home, but as a paying member of a club, playing against other online clubs. We see players bringing their own computers to the club, for training and match-days. We see clubs renting esport facilities/rooms, outside of the club, to offer esport activities, training and matches – and we see grassroots sport clubs/organisations, build expensive esport rooms spending €60,000+ on building esport training and match facilities.
We see big, rich clubs do it. We see small, non-rich clubs do it. Everything works. It all depends on the target group you have in your community, and the volunteers you can attract as coaches, project managers and so on.
How do you (and DGI) think esport can benefit local sport associations?
Depending on what kind of esport activities you offer, we see some different benefits. But on the big scale we see that all grassroots sport clubs/organisations that gets involved in esports, get:
• More members
• New target groups as members
• New sponsors
• New volunteers
• New PR/media exposure
• New activities to offer to different events, parties, festivals, etc.
On the social responsibility side of things, we see that 40% of the esport players have never been members/part of a sports club before. When sport clubs start to offer esport activities, they attract these new target groups. Some have been lonely. Some are diagnosed with Aspergers or ADHD, some do not have any network, some do not have any friends. This changes when these target groups become members in sports clubs offering esports. We see these people blossom, gain new friends, new networks – we even see them grow and develop in a positive way in school, because of the positive boost they get, from the meaningful community they are part of, as a member of a grassroots esports organisation offering esports.
You can read more about what we do in DGI Esport right here.